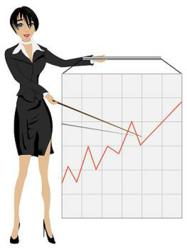 Find an online-marketing job!
Salzhemmendorf, Germany (PRWEB) April 16, 2012
There is such a high demand in Germany's online marketing business that there are missing many professionals. That is the reason why it is important that Germany's companies announce online marketing jobs in large marketing portals. There will come up a new online-marketing job portal on the 1st of May in Germany. But there is a need of many good skills to start a career in online-marketing.
For example an online marketing expert needs to analyze and collect many data in order to evaluate it. With these data one can create an online-marketing strategy for an enterprise and build up some market scenarios. This information is used to deliver the products that are the most relevant according to the current market scenario. They conduct research, prepare online marketing databases and responsible for maintaining it.
Within the online-marketing sector a candidate will prepare some web pages to increase company's value. The key skill for an online-marketing job is a mixture from computer knowledge and marketing science. If somebody decides to go to the online-marketing sector, he will work in a high dynamic environment and create some very interesting digital products. Those who are ready to accept an online-marketing job will get an extremely interesting work place in order to know interesting people.
Here are some simple examples for an online-marketing job:

Online-Marketing manager
Social media manager
Web developer
Graphics designer
SEO / SEM manager
Online-marketing project manager
Online-shop manager
Online-marketing analyst
Email-marketing manager
Media planning manager
Online-marketing consultant
Online-marketing trainee
An applicant needs at least a bachelor's degree in order to get an appropriate online-marketing job, but it is also possible to attend at some online-marketing seminars to get the required knowledge for this job.
From May all online-marketing experts will get the opportunity the apply for an appropriate online marketing job in Germany.