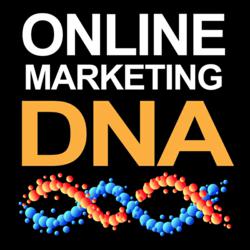 Online learning is a popular way to acquire an education in any field. Students can study course materials at their own pace and schedule.
Orange, CA (PRWEB) October 27, 2012
Online Marketing DNA (OMDNA) announced they are accepting reservations for their Internet marketing training courses. Classes are designed for small business owners and entrepreneurs who want to improve their Web presence and attract new customers.
Until recently, OMDNA Internet marketing courses were only offered to select clients. Due to the success those clients achieved, OMDNA founder, Simon Volkov, decided to level the playing field by offering classes to those who can benefit the most – small business owners with limited marketing budgets.
"We discovered that clients who studied course materials after work hours retained information longer and were more motivated to do the work," states Volkov. "It's hard to stay focused when phones are ringing and everyone needs immediate attention."
Online learning is a popular way to acquire an education in any field. Students can study course materials at their own pace and schedule. At the same time, they are able to obtain feedback from instructors and be held accountable for their progress.
"Our Internet marketing training covers every aspect of selling products online," claims Volkov. "Our aim is to help owners obtain clarity about how to capitalize on a variety of techniques and motivate them to achieve their goals."
Gone are the days of using only a website to sell goods. Today's society demands a host of activities including blogs, social media, videos, podcasts, and mobile marketing.
Attempting to integrate everything isn't feasible for small businesses due to time and financial constraints. Instead, owners need to become educated about what is available and utilize strategies that are most beneficial.
"Many small business owners know they need to make use of Internet marketing, but have no idea how to get started," states Volkov. "Our training courses are designed to empower participants and give them confidence to conquer their marketing fears."
It's not uncommon for owners to get bogged day by daily activities of running a business. Although marketing is a top priority, it is often placed on the back burner due to time or cash flow constraints.
Online marketing can be accomplished on a limited budget. However, owners need to become educated about the different methods and learn how to integrate them.
"There is a tremendous amount of work involved with developing a strong Web presence," states Volkov. "Owners who dive in without knowledge can cause more harm than good. Tasks need to be performed in progression to build credibility with search providers and consumers."
The online marketing training offered by Online Marketing DNA help owners streamline tasks. Using a combination of written content, videos, and business coaching, these courses take away the mystery and allow owners to focus on the task at hand.
A limited number of reservations are available for OMDNA training classes and business coaching. As the New Year approaches, there has never been a better time to develop plans and reap the rewards available through Internet marketing.
About Online Marketing DNA
Learn which online marketing classes are most effective for your company from Online Marketing DNA. Our courses focus on helping business owners develop a strong online presence by implementing proven marketing techniques. Reserve a spot today at http://www.onlinemarketingdna.com.