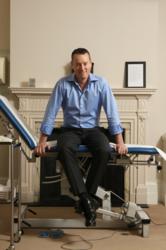 No other online clinic provides this level of doctor availability and transparency.
London, UK (PRWEB UK) 9 February 2012
Freedomhealth, a large private GP clinic located in the heart of Harley Street, has launched its online medical service, Freedomhealthonline.co.uk.
Freedomhealthonline allows patients to order a range of treatments online for a large range of health issues, including erectile dysfunction treatments, anti-malaria tablets, the morning after pill and emergency contraception without having to see a doctor face to face. The new site offer safe, secure, convenient online medical service.
Uniquely, Freedomhealthonline is a completely transparent site with all staff and doctors easily identifiable at any stage and available for email, telephone or face-to-face consultations as desired. No other online clinic provides this clear accountability.
To make an order patients complete a medical assessment and make a pre-payment. The assessment is then reviewed by a Freedomhealthonline doctor and if the patient is suitable for the treatment it is posted out by first class recorded delivery.
Current online medical services include provision of anti-malaria pills, asthma inhalers, contraceptive pills, the morning after pill, medicines to treat male erectile dysfunction and male hair loss. Treatments for sexually transmitted infections are also available including treatment for chlamydia and genital herpes. A telephone consultation service allows patients to opt for telephone advice with a doctor of their choice and they also have the option to book to see one of the doctors in the Central London Freedomhealth Clinic, a Care Quality Commission registered facility.
Commenting on the launch, Medical Director Dr Sean Cummings said, "Freedomhealthonline does not replace our traditional face to face consultations and we welcome patients to visit us at our clinic. But not all patients have the time to come and see us and some find discussing their problems embarrassing. So I set up Freedomhealthonline to make it easier for patients to manage their health needs. What is unique about our service compared to other online doctor services is that all the doctors working on our online service are practising GP's and full time doctors working at our Harley Street clinic. There are many websites that offer a similar online doctor service few if any can actually offer to see their patients in a clinic. By using Freedomhealthonline patients are guaranteed that they have been assessed by a real doctor and that any medicine supplied is genuine."
All Freedomhealthonline doctors are fully registered with a licence to practise from the GMC and all are very easily identifiable. Freedomhealthonline uses a fully registered UK pharmacy to distribute genuine, branded medications.
"Patients increasingly want different ways of managing their health needs. At Freedomhealth there is the option of a GP clinic and an online doctor service. This suits patients who want to self-manage some health problems and see us face to face for others. We provide affordable and safe online medicines," said Dr Alex Vass, GP.
To view Freedomhealthonline please go to: https://www.freedomhealthonline.co.uk
Freedomhealth is a private GP clinic set up in 1997. It is based at 60 Harley Street, London. The clinic is run by experienced general practitioners and doctors who offer a range of high quality services including:

Private Doctor Consultations
Health Screening
Telephone Consultations
Travel Clinic
Sexual Health Screening
Cosmetic Services
Freedomhealth is registered and licensed by the Care Quality Commission to provide health services (Provider ID 1-101727414).
Freedomhealth fully complies with the regulations in the Health and Social Care Act 2008 which sets out the standards under which providers can offer medical services remotely.
Freedomhealth and Freedomhealthonline operate from 60 Harley Street, London, W1G 7HA. Tel 020763171600
###