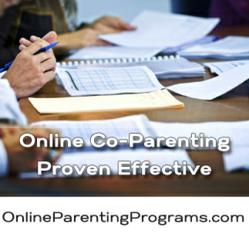 We now have a flexible and easy to use system that will carry us well into the future.
Carson City, NV (PRWEB) January 24, 2013
OnlineParentingPrograms.com announces the launch of their expanded purchasing component, enabling parents to sign up for multiple online programs when mandated by the courts. This will better equip parents with knowledge, skills and advice while allowing them to satisfy a court mandated educational requirements.
The new shopping cart will still give parents the opportunity to contact our company and enjoy support if needed. The functionality provides parents the ability to register for advanced online programs in their profile allowing them to customize parenting class options. The shopping cart offers convenient, secure payment with a credit card, so parents are able to purchase parenting classes any time with confidence. Parents receive an immediate receipt and confirmation of their purchase and free downloadable certificates upon completion of their parenting program.
Lori LaVigne, Education Manager states, "The months of programming and testing was well worth the effort. We now have a flexible and easy to use system that will carry us well into the future and will allow us to better support the needs of the counties we serve and their families. OnlineParentingPrograms.com is committed to supporting parents and counties by implementing innovation and flexibility so that the investment in families yields real results today and for the future."
OnlineParentingPrograms.com is dedicated to better educating and supporting families. We work with experts across the country to educate families in transition. For more information on our experts or for additional questions regarding Extended Learning Center, Inc. visit OnlineParentingPrograms.com
Media interested in setting up an interview with Extended Learning Center, Inc. representatives regarding the online program should contact Lori LaVigne in the development planning office (866-504-2883 or info(at)OnlineParentingPrograms(dot)com).