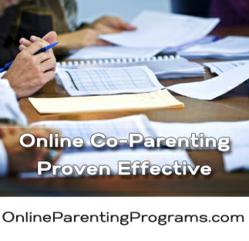 We are satisfied with our course and confident that it makes a difference in people's lives.
Carson City, Nevada (PRWEB) November 15, 2012
Many family courts across the United States mandate a co-parenting program to be taken prior to separation or divorce where children are involved. The goal of these programs is to teach parents how to help their children adjust in a healthy and positive manner as they are going through a divorce or separation. Online co parenting classes cover information regarding children's developmental stages, conflict management and dispute resolution techniques along with guidelines for visitation, parenting plans. These programs are recommended by family courts in an effort to allow parents come to an agreement outside of court.
Online options for taking a co-parenting program are gaining in popularity, by both the courts and parents, over traditional programs face-to-face (Bowers, Mitchell, Hardesty, & Hughes, 2011). Because of this demand, OnlineParentingPrograms.com recently did a comprehensive study to determine the long term effectiveness of online co-parenting programs and its impact on families over time. OnlineParentingPrograms.com wanted to explore how parents' perceptions of their attitudes, knowledge and behavior changed over time after taking one of their online programs. Parents were chosen at random, filtered by three and six months and having an even split of males and females from across the country and all were English speaking. There were no incentives offered in this evaluation. OnlineParentingPrograms.com asked participants input to changes of comments about the program. As such, we assessed parents' attitudes, knowledge, and behavior at 3 and 6 months after they participated in the co-parenting education class. Specifically, we wanted to explore participants' recollections of the content and instructional design that they believe had the most impact on their attitudes, knowledge, and behaviors.
Originally, we hypothesized the biggest factor to play a role was if participants remembered information from Online Parenting Programs and if they had children under five, and also we hypothesized that we would see a pattern that females would recollect more. What we found was something very different. After splitting data up into children under the age of five, over the age of give, gender, and three and six month, the only pattern was if participants were dealing with a tough situation with their co-parent which we defined as a high-conflict divorce. These participants likely had daily or weekly interactions with their co-parent regarding issues in the divorce. When parents had to deal with issues regarding co-parents on a routine basis they were able to cite the information that they learned from this program and therefore remembered it better, no matter what the time was (three month or six month). This information is very important because it shows that parents did take something away from the program and it truly did help them through what many would say is a tough family situation.
The knowledge that many participants appeared to gain was knowledge regarding their children and interacting with them. For example, Kelly said she gained an understanding of how to cope when her child asked about why she and the child's father were no longer together. Participants' reported learning how to communicate with the child and what to say (or not) in front of them such as Keith discussing how the program "Made it a little easier to communicate". Many gained knowledge on how to ease the tension with their children by, "Not talking bad in front of my child at any time" (Bill), hoping it will help their relationship. Others described the importance of not "Using the children as messengers" (Arnold). A pattern we observed was parents described their new found knowledge on "not badmouthing the parent" and how this helped their relationship with their children.
As with any program, negative responses also occurred. There were those that claimed the program was a waste of their time or was something they already knew. Many participants described how the class, "basically tells you things you should know", but does go on to say, "but if you don't know, it's a very good class (Bob). Jack described how the class seemed like common sense to him, yet he says, "I think that most people realize that it is common sense before they get caught up in the emotion of it, but it just helps to have that reminder."
Participants reported experiencing changes in attitudes regarding parenting and interactions with their co-parent. However, participants' reported more attitude changes regarding interactions with the co-parent than they reported attitude changes regarding parenting at large. Susan stated that she "left with a bit more introspective and thinking about myself and what is going with me and not inserting that into the interactions I have". Another approach gained from Online Parenting Programs was how things were "worded and how you can say certain things to sound less confrontational" (Jen). She discussed this when describing her communication with her co-parent about subjects that used to be confrontation between them but have since become much better. Another parent went on to talk in detail about the program and how he knows he will be "using the tools and applying them" (Randall) while mentioning his co-parent and the program.
Many participants reported that specific aspects of the online parenting program content or instructional processes helped them cope with separation or divorce. Overall, in the 50 person sample, not a single person questioned the reliability of the content presented as anything but factual which was a major benefit showing the rich factual content presented in Online Parenting Programs.
"We could not be more pleased with this evaluation and it helped encourage us in knowing that our program is successful to our users far after they have completed the course," stated Sarah Rutkowski, OnlineParentingPrograms.com Sales Director. "We view this with the highest regard because in our eyes, if we could save one family from turning into high conflict relationships we know we are making a difference in the world. We are satisfied with our course and confident that it makes a difference in people's lives."
OnlineParentingPrograms.com is dedicated to supporting families in transition. We work with experts across the country to provide online education programs when mandated by the courts. For more information on our experts or for additional questions regarding Extended Learning Center, Inc. visit OnlineParentingPrograms.com.
Media interested in setting up an interview with Extended Learning Center, Inc. representatives regarding the online program should contact Sarah Rutkowski, Sales Director at 866-504-2883 or Sarah(at)OnlineParentingPrograms(dot)com).