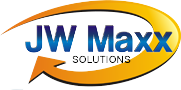 (PRWEB) April 12, 2013
It will be a long time until a Google search query does not turn up traces of the Triumph disaster that swept the nation's attention earlier this year. After stranding passengers aboard the broken down cruise ship for nearly a week, Carnival has been battling online negativity in every shape and form. A class action lawsuit, and now a federal lawsuit, has been filed on behalf of the passengers aboard the vessel and there are hundreds of complaints posted online, detailing the awful conditions the passengers faced.
Online Reputation Management Company, JW Maxx Solutions is using the event to remind business owners and individuals that online reputation is a serious factor to be considered in the future of any company. Word spreads faster on the internet than it does through any other medium, and in a world where the majority of business is now handled online, online reputation is a major aspect to consider.
A business or individual with no control over their online reputation risks consistently losing clients to potentially false information, or anecdotes that do not properly reflect the integrity of the company. With a strong Online Reputation Management Company supporting them, these individuals or business owners can rest easy, knowing their online presence is being properly protected.
What commonly happens is that a foul-playing competitor or angry customer will leave outrageous claims, in an attempt to divert potential customers elsewhere. This is a dirty tactic that can land perpetrators in hot water.
"The days of anonymous online posting are over," says JW Maxx Solutions CEO Walter Halicki. People posting online can no longer hide behind the internet, and are answerable for the things they post. If a business is suffering from harassment, it is time to look into an Online Reputation Management Company, like JW Maxx Solutions.
Online Reputation Management Company JW Maxx Solutions protects their clients with the technical know-how of the latest industry and technological trends, as well as the ability to wield the proper legal authority as necessary.
By properly managing online reputation, a company owner or individual is not only assuring a continually positive presence on the internet, but a strong starting point to build new customer relationships off of.
If a business owner or individual would like to start protecting their online presence today, they should take note that JW Maxx Solutions is offering free consultation for potential clients, throughout 2013.
*****
JW Maxx Solutions Contact Information:
JW Maxx Solutions
11811 N Tatum Blvd, Suite 3031
Phoenix, AZ 85028
Phone: (602) 953 – 7798
Email: info(at)jwmaxxsolutions(dot)com
Website: http://www.jwmaxxsolutions.com