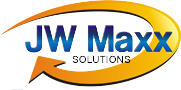 Phoenix, AZ (PRWEB) December 24, 2012
JW Maxx Solutions, an industry veteran in the field of online reputation management, has had years of experience helping companies to establish, monitor, and fix how they are seen on the web. By keeping a vigilant watch over the pulse of changing online technology and practices, the company is constantly able to show their clients in a positive, well-exposed light and maintain that reputation despite the ever-changing nature of the web.
Online reputation management firm JW Maxx Solutions is a reactive company; by staying on top of current trends and perpetually observing the ebb and flow of the internet's dynamism, it is possible to stay one step ahead of the curve when managing an online reputation. One piece of advice that the company's founder and CEO, Wally Halicki, suggests to companies with an online presence: "If companies, at the very least, pay attention to how they are perceived online, they are better able to assess and react to the information being presented about them." When asked why companies fail to stay aware of this information, Halicki answered, "When negative press appears, most of the time it was because the company didn't bother searching themselves or did so after the fact." He continued, "Having a clean reputation online needs to be a priority. No matter the company, it is possible to fall victim to a lack of awareness in regards to an online presence."
Another tip from JW Maxx Solutions: staying aware of your companies trending perception is of the utmost importance. As a business specializing in online reputation management, the company understands what pitfalls might impact a business looking to stay clean in a virtual world. Any negative content that stays near the top of the search results over an extended period of time has more likelihood to stay there after being found. The only way to remove bad press is to target it and forcefully improve what is shown in the search results. If dutifully monitored, an online reputation may not suffer by making it easier to push good press to the top of a search engine's findings.
In order to stay clean online, business must remember a few vital pieces of information. As experts in the field of online reputation management, JW Maxx Solutions suggests that you do the following: always keep a watchful eye on what is being said about you, immediately react to negative results, and look to build a positive reputation before any negativity can have an impact. By improving the perception of a company early and often, it is possible to avoid most, if not all, issues that shine a poor light on that business.
****
JW Maxx Solutions
Phone: 602-953-7798
Email: info(at)jwmaxxsolutions(dot)com
http://jwmaxxsolutions.com/