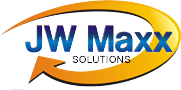 Scottsdale, Arizona (PRWEB) January 15, 2013
JW Maxx Solutions, an online reputation management expert, is no stranger to helping businesses turn their reputations around. Through a unique combination of SEO tactics and search engine algorithms, JW Maxx Solutions is best known for its ability to revamp and polish the way companies are perceived online. Now, with its newest "Reputation Rescue" service, JW Maxx Solutions is once again revolutionizing the way companies can use the Internet to their advantage.
Online reputation management expert JW Maxx Solutions' Reputation Rescue was created in response to the persisting slander that hounds many businesses. Whether it originates from a disgruntled past employee, vehement customer or just an ill-intentioned, trouble-making Internet troll, almost every business has struggled with removing untrue insults that plague its page-one search results. The Reputation Rescue is a hit-the-ground-running plan of attack that negates negative search results on the most fundamental level. By putting specific keywords in the crosshairs of its action plan, the Reputation Rescue suppresses specific troublesome sites and banishes them to the far corners of the Internet where they are least likely to be found by searchers.
"In this day and age, the Internet controls everything," explains online reputation management expert JW Maxx Solutions CEO Walter Halicki. "But what's curious about it is that its influence is fed through anonymity. Anyone can say anything on a blog or review site, and 99 percent of readers will accept it as fact without batting an eyelash. First impressions are more make-or-break than ever."
Reputation Rescue differs from more traditional methods of reputation management used by the common online reputation management expert due to its leanness and raw effectiveness. In contrast to a comprehensive plan that looks to start from square one, such as that for a completely new business that does not yet have neither negative nor positive publicity online, Reputation Rescue is a defensive strike.
The plan gives credence to the fact that the recipient of the service is already hemorrhaging customers and trust and revolves around sling-shotting it back into a positive light. Through a scientifically tested combination of public relations, social media usage, web site optimization and other tools, online reputation management expert JW Maxx Solutions is aiding companies all over the world regain the respect and reputation that is integral for doing online business.
****
JW Maxx Solutions, online reputation management expert, can be contacted at:
11811 N Tatum Blvd, Suite 3031
Phoenix, AZ 85028
Phone: (602) 953 – 7798
info(at)jwmaxxsolutions.com
http://www.jwmaxxsolutions.com