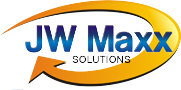 Phoenix, Arizona (PRWEB) February 28, 2013
The past Sunday, the 85th Annual Academy Awards ceremony was held in Los Angeles, California. Since 1929 the Academy Awards have celebrated the talented actors of the world, and rewarded those who demonstrated exquisite skill in the field. Hosted by Seth MacFarlane, the event highlighted the achievements of Ben Affleck, Daniel Day-Lewis, and Ang Lee, as well as dozens of others.
While the celebrations are finally starting to die down, it is important for individuals to realize that Oscar buzz can be as negative as it can be positive. Celebrities have to consistently watch what the online buzz is saying about them, as the slightest sway in public opinion can spell doom for their career. Business owners and every-day individuals are no exception to this opinion sway effect.
If managed incorrectly, the online reputation of a company can have dire effects on the company's future both on the internet, and offline. By working with a strong online reputation management company like JW Maxx Solutions, business owners are safeguarding their future by ensuring their brand name is protected on the internet.
As more and more business is done online, it is becoming a common activity for a potential customer to use a search engine to see how the company works, or if there are any recent stories about the company, being passed around on social networks. If the company owner, or individual, never managed their online reputation, who knows what that curious consumer would find and their discovery might just turn them away from conducting business.
"Many companies don't even bother to search for themselves until it's too late," explains Walter Halicki, founder and CEO of JW Maxx Solutions. "The Internet just isn't a big part of their market strategy. Even huge, multinational corporations fall victim."
Online reputation management company JW Maxx Solutions has dedicated reputation management agents who are adept at using Google, Yahoo, and other search engine algorithms, to directly benefit their clients, ensuring positive search results. By working with a reputation management firm, business owners and individuals need not worry about what prospective customers or possible employers will find when they use a search engine to get a quick overview.
With the consistency of a positive online reputation, comes brand trust. With brand trust, comes an increase in customer loyalty, which always equates in an increase in sales. Across the board, Online reputation management is something that no business owner or individual should neglect.
JW Maxx Solutions is offering free consultation throughout the end of the year, for businesses and individuals looking to take the initiative in securing their online reputation.
********
JW Maxx Solutions, Online Reputation Management Contact:
11811 N Tatum Blvd, Suite 3031
Phoenix, AZ 85028
Phone: (602) 953 – 7798
Email: info(at)jwmaxxsolutions(dot)com
Website: http://www.jwmaxxsolutions.com