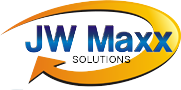 Phoenix, Arizona (PRWEB) February 13, 2013
Online reputation protection JW Maxx Solutions, is known as a leader in the online reputation management field due to this company's dedication to providing the best tips and tricks to assist businesses in the coming year of 2013. Every year businesses have to stay current in the ever-changing field of reputation management, which is why it is a necessity to consistently switch up approaches, and only implement the most innovative techniques.
JW Maxx Solutions are reputation management experts that have changed the process of online reputation management with the newest techniques, and individualized consultations. When attempting to fix an online reputation in 2013, it is important to get proactive. The first thing that businesses must do is meet with a respectable online reputation expert. It is possible to manage online reputations solely on their own, but it is much more difficult. This is why businesses should always have at least a consultation with a reputation management expert like JW Maxx Solutions.
JW Maxx Solutions also recommends that businesses Google their names, to see exactly what state their online reputation is in. There are so many companies that fail to see the state of their reputation before going into consultations, and this is a terrible mistake. This is why JW Maxx Solutions recommends that business think about being proactive in 2013 when attempting to resolve any problems with their online reputations.
Finally, JW Maxx Solutions encourages businesses to stay involved in every aspect of fixing their online reputations. Any respectable online reputation protection expert will be able to graph out the changes that they are creating in the correction of online reputations. So, businesses should be able to request frequent updates, and see exactly what is being accomplished through the period of fixing their online reputation.
The staff at JW Maxx Solutions are known as online reputation protection experts that are focused on providing the highest degree of dedication toward rehabilitating company's online reputations. Through this company's hard work and innovative techniques, they provide new options for companies that have not seen any success in their past, creating a new future in reputations for companies that desperately need it.
****
JW Maxx Solutions, Online Reputation Management Contact Information:
11811 N Tatum Blvd, Suite 3031
Phoenix, AZ 85028
Phone: (602) 953 – 7798
Email: info(at)jwmaxxsolutions(dot)com
Website: http://www.jwmaxxsolutions.com