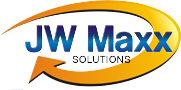 Scottsdale, Arizona (PRWEB) June 17, 2013
Understanding the essence of regaining a neat and clean online business profile, Online reputation expert JW Maxx Solutions has revealed the ultimate defensive techniques for business entities to fight back the negative media publicity. Founder and Chief Executive Officer of JW Maxx Solutions, Walter Halicki, says, "In this era of online business, it is important for business entities to maintain a solid online reputation, even if it business does not have any online interaction." "The competitors are looking for a vulnerable situation of other competitor to take-over it." He added.
Online reputation management, JW Maxx Solutions believes that having a system in place, like a clear statement of the Customer Bill of Rights, is essential to ensuring a sustainable online reputation for any business. Additionally, businesses should have appropriate online reputation regaining strategies that stand against the harmful publications in an effective manner. Nevertheless, the regular update of customer bills of rights enables people to know that the company is paying attention towards customer needs and safety, which leads them to share their positive experiences with other potential customers.
Therefore, regaining and maintaining the business reputation needs immediate and effective steps by corporate entities that are anxious about maintaining a sustainable online reputation. However, developing a suitable anti-negative online social media campaign is one of the most helpful strategies that any business can initiate while they find themselves in such trouble.
Online reputation expert JW Maxx Solutions offers free consultancy throughout 2013, enabling businesses, corporate entities, and new business entrepreneurs in finding a suitable and effective online reputation management strategy. The company has an aim to provide excellent internet marketing and SEO services to the customers, enabling it to gain huge reputation in its own industry. JW Maxx Solutions offers excellent online reputation management services including social media marketing, SEO, press release services, and free online reputation management consultancy service for its customers.
Online reputation expert JW Maxx Solutions has an aim to provide its customers with admirable online marketing and reputation management services. The company is holding a prestigious position in online reputation management industry since it started its operation. The company believes in creative and professional teamwork in order to ensure the best quality services that generate results. JW Maxx Solutions follows systematic approaches with a thorough understanding of search engine preferences to generate solid, long-term, and sustainable online reputation for its customers. The company has been the best public relation expert to many business entities who rendered and continuing taking services from JW Maxx Solutions.
****
For Direct Contact:
JW Maxx Solutions
http://www.jwmaxxsolutions.com
11811 N Tatum Blvd, Suite 3031
Phoenix, AZ 85028
Phone: (602) 953 – 7798