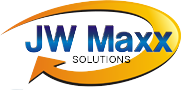 Scottsdale, AZ (PRWEB) February 25, 2013
A business's worst nightmare is a large publicized event that results in dissatisfied customers and pushes future customers away. Earlier this month, Carnival had a very similar situation on their hands that will undoubtedly harm their reputation for a long time down the road. After an accident, the engines on the cruise ship, Triumph, failed, stranding everyone aboard 150 miles from the Mexican coastline.
News outlets managed to get into contact with people aboard the cruise ship, who described the disgusting living conditions aboard the broken-down cruise ship. According to CNN passengers are filing lawsuits against the cruise ship company Carnival due to the incident.
"A floating toilet, a floating Petri dish, a floating hell." is one of of the recent comments from a Texan passenger that CNN reported on February 16th, 2013 about the incident.
"Once a media outlet picks up negative news and reports on lawsuits being filed, you an most definitely expect your online reputation to go out the window." says JW Maxx Solutions CEO Walter Halicki. "The accident was so publicized that it became a nightly discussion topic on the news; unfortunately for Carnival, hardly anyone in the United States is unaware of the incident."
Now, nearly a week after the ship finally made it home, Carnival will have to work hard to recover the brand trust that people once held for brand. JW Maxx Solutions encourages business owners to recognize that online reputation protection is just as important as real-world reputation, even for big companies like Carnival. Now, when people search for Carnival cruises in search engines like Bing or Google, the search results show the most relevant articles first; which will now probably be largely negative towards the brand name in Carnival's case. Hiring an online reputation protection firm like JW Maxx Solutions is a great way to help a business replace the negative search engine results with preferred positive results.
JW Maxx's reputation management experts are trained at using search engine algorithms to the benefit of clients. From large businesses to individuals, anyone who is unhappy with their search engine results can gain from getting assistance from an online reputation protection firm.
"Many companies don't even bother to search for themselves until it's too late," explains Walter Halicki, founder and CEO of JW Maxx Solutions. "The Internet just isn't a big part of their market strategy. Even huge, multinational corporations fall victim."
The benefits of working with an online reputation protection agency not only includes an improvement in search engine results, but the reputation management agents also help clients eliminate, or downplay forum posts, websites, and incorrect statements that have potential to harm the brand's online reputation. JW Maxx Solutions has the experience and technical know-how to delete incorrect and malicious material from the internet.
For the rest of 2013, JW Maxx Solutions is offering free consultation for new clients. Business owners and individuals who are interested in protecting their online reputation would be smart to take advantage of the offer, and safeguard their brand name online.
*****
JW Maxx Solutions Contact Information:
JW Maxx Solutions
11811 N Tatum Blvd, Suite 3031
Phoenix, AZ 85028
Phone: (602) 953 – 7798
Email: info(at)jwmaxxsolutions(dot)com
Website: http://www.jwmaxxsolutions.com