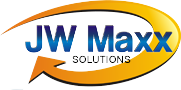 Phoenix, Arizona (PRWEB) February 22, 2013
Online branding specialist JW Maxx Solutions is an important member of the industry due to their innovative tools and unique ways of rehabilitating online reputations, as such this company finds it important to inform clients of any information that could assist them in successfully managing their online reputations. This is why JW Maxx Solutions has listed the most important reasons that companies must monitor their online reputations in 2013. With the ever growing internet age, every new year that is upon us is a new year in the progression of internet marketing and online reputation. That is why a negative online presence is important to clean up with companies like JW Maxx Solutions.
Online branding specialist JW Maxx Solutions first reminds clients that their consumer base are all internet users, that will consistently look for information on the internet. It doesn't matter if a customer is brand new or a regular, the Internet is going to help them make decisions. If they see negative content associated with a company's brand, then they are going to look for better options. This is the primary reason that companies need to get control of their online reputations.
The next reason why companies should pay strict attention to their reputations in 2013 is largely centered on customer reviews. Just because a company doesn't acknowledge reviews, doesn't mean that they will go away. This is why online branding specialist JW Maxx Solutions recommends that companies get involved and respond to customer reviews online, this shows interest in customer's feelings and also gives them a sense of validation. Companies look much more involved when they are addressing concerns on any Internet medium, so it is important to get out there.
JW Maxx Solutions also reminds clients that Google isn't the only place that reputations are monitored, because consumers are starting to take comments and attention to Social Media sites. As such, it is important for businesses to closely watch everything that is being said about their company, by implementing alert systems or using the service of a highly trained expert like online branding specialist JW Maxx Solutions.
The last reason that JW Maxx Solutions considers online reputation management vital for 2013 is because of the influx of companies paying attention to their reputations on a daily basis. IN a competitive market, companies will get phased out if they don't start to become proactive. This is why so many companies are seeking out the services of online branding specialist JW Maxx Solutions, to assist them in repairing their online images.
****
Online Reputation Management Company JW Maxx Solutions:
11811 N Tatum Blvd, Suite 3031
Phoenix, AZ 85028
Phone: (602) 953 – 7798
Email: info(at)jwmaxxsolutions(dot)com
Website: http://www.jwmaxxsolutions.com