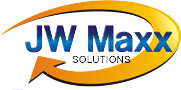 Scottsdale, Arizona (PRWEB) May 31, 2013
Society has come to a point where children are growing up completely familiar with the internet. While this is an exciting fact as far as technological advancement goes, online reputation professional JW Maxx Solutions warns that it is not as exciting for the reputation of some of these youngsters. For teenagers, it has just been second nature to have their lives mirrored through the internet. Unfortunately, they might be endangering their future. At the recent Hay Festival, a conference where industry professionals give talks, Google's Executive Chairman, Eric Schmidt, talked out against the use of a youth's past to bully them down the road.
"We have never had a generation with a full photographic, digital record of what they did," Schmidt said at the conference. "There are situations in life that it's better that they don't exist. Especially if there is stuff you did when you were a teenager. Teenagers are now in an adult world online." If a teenager created a Mentos mint and Coca-Cola "bomb" that burst and damaged a neighbor's vehicle, and the neighbors decide to sue...suddenly the teen's name and the word "bomb" exist in the same headline together. A potential employer finding that headline could be disastrous for the person's career chance. Most respectable media outlets filter the names of individuals below the age of 18, but kids still make mistakes, even into their early twenties, and unfortunately, those records are there to stay.
As an online reputation professional, JW Maxx Solutions sees all too commonly the internet used against a business or individual: a former employee or an irate customer, attempting to stain the reputation of a business or individual in a warped act of self righteousness. But when an individual is being affected by their past, this is a different circumstance entirely. While it ultimately comes down to whether the researcher can forgive the subject of past deeds, a candidate with a clean record is obviously going to look much more promising than one with just one questionable result.
Online reputation professional, JW Maxx Solutions knows that kids make mistakes, and adults make mistakes too. The only real difference between the two is that adults were able to get through the majority of their lives without their previous mistakes posted publically on the internet.
JW Maxx Solutions is an industry leading online reputation professional, helping businesses and individuals manage their online reputation, and are offering free consultation for prospective clients, throughout the remainder of the year.
********
JW Maxx Solutions
11811 N Tatum Blvd, Suite 3031
Phoenix, AZ 85028
Phone: (602) 953 – 7798
Email: info(at)jwmaxxsolutions(dot)com
Website: http://www.jwmaxxsolutions.com