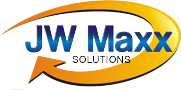 Scottsdale, Arizona (PRWEB) May 31, 2013
Things have come to a point in time where entire generations are growing up with the internet. These young individuals never knew a world adapting to the internet; they never knew a world skeptical about sharing their information on the internet. For them, it has just been second nature to have their lives mirrored through their internet accounts and profiles. Unfortunately, these teenage internet users might be endangering their future, simply based on what they are doing offline.
Online reputation expert JW Maxx Solutions knows that the internet can be a dangerous place, and not in the "don't talk to strangers" kind of danger. On May 25, 2013 CNET reports the chronicles of the ever-growing internet's ability to retain information. Suddenly, one silly teenaged mistake can stain their online existence for the rest of their life. Most respectable media outlets filter the names of individuals below the age of 18, but kids still make mistakes, even into their early twenties and it is unfortunate that those records are there to stay.
As an online reputation expert, JW Maxx Solutions sees all too commonly, the internet turned against an individual or business: an irate customer or former employee, attempting to stain the reputation of someone or a business in a twisted act of self righteousness. When a person is being affected by their own actions, this is another situation entirely. It eventually comes down to whether the person doing the research can forgive the then-youngster of past deeds, but a candidate with a clean record is obviously going to look much more promising than one with just one questionable result.
"People are now sharing too much," says CNET reporter Chris Matyszczyk in the article. "As ever in life, the opinions of others... Can be the most mistaken and most damaging distortion of all." If an eighteen year old made a Coke and Mentos "bomb" that exploded and damaged a neighbor's car, and the neighbors decide to sue the boy... Suddenly the name of that boy and the word "bomb" are in the same headline together. That turning up after a quick Google search is bound to catch the eye of a future employer.
Online reputation expert JW Maxx Solutions recommends that parents start teaching their kids the dangers of the internet if they haven't already. Kids do regrettable things, adults do regrettable things, the only significant difference is that most adults were able to go the majority of their lives without their past being easily searchable on the internet.
JW Maxx Solutions is an industry leader in helping businesses and individuals manage their online reputation, and are offering free consultation for prospective clients, throughout the remainder of the year.
********
JW Maxx Solutions
11811 N Tatum Blvd, Suite 3031
Phoenix, AZ 85028
Phone: (602) 953 – 7798
Email: info(at)jwmaxxsolutions(dot)com
Website: http://www.jwmaxxsolutions.com