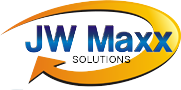 Scottsdale, Arizona (PRWEB) February 19, 2013
ORM JW Maxx Solutions is a reputation mismanagement firm that is one of the most highly regarded in the industry for their dedication to their client's needs, as such this company is now offering more extensive information in consultations surrounding online safety. Many companies are focused on improving their online reputations, but they fail to maintain proper levels of Internet security, which is a big mistake. Through stolen account passwords it is possible for a person to sign into company profiles and post incriminating information, which can totally ruin a company's reputation. To avoid this situation, JW Maxx Solutions is revealing the top ways companies can protect themselves in 2013.
ORM JW Maxx Solutions recommends that companies use the most secure passwords in all of their accounts, and most companies are unsure of this combination. Typically, people think that the more capital letters and numbers used, the safer the password However, this type of password just isn't secure anymore, considering that people can easily hack into a computer, count keystrokes, and find these random patterns. The best passwords companies can use are phrases and even "Good Morning" is more score than a password with many numbers and letters.
ORM JW Maxx Solutions also recommends that companies frequently change all of their passwords. This is a measure that most people fail to do on a regular basis, they fall into the routine of using the same passwords, which can jeopardize their security. Through frequent password changes, companies will become more secure and will have less identity theft issues to worry about.
The last helpful trick that ORM JW Maxx Solutions reminds clients to do when protecting their online images, is to never access the internet on unsecure locations. In the last year it has become incredibly popular for unsecured Wi-Fi to be set up in busy places so that people's account access codes can be taken. By avoiding these unsecure connections, companies are greatly reducing the chance that someone will gain access to their secure accounts.
ORM JW Maxx Solutions is on a mission to protect their client's online identities, by education clients on the "Do's and Don'ts" of online behavior. Through these helpful tips businesses can become even more secure in 2013.
****
Online Reputation Management, JW Maxx Solutions Contact:
11811 N Tatum Blvd, Suite 3031
Phoenix, AZ 85028
Phone: (602) 953 – 7798
Email: info(at)jwmaxxsolutions(dot)com
Website: http://www.jwmaxxsolutions.com