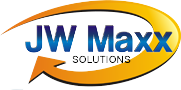 Phoenix, Arizona (PRWEB) April 22, 2013
Online reputation management expert JW Maxx Solutions understands that their job is not always easy with the constant changes to the online marketplace. It can be easy for a business to become overwhelmed. With the help of these tips from JW Maxx Solutions most companies should be able to easily start their own campaigns and begin seeing results on the search results right away.
The key to online reputation management begins with constantly monitoring search results. Businesses must listen to and closely monitor what is being said about them online in order to set a baseline of where to start working on their online reputation. Even in the case of having one major problem on the web that should be targeted, it is still important to fully understand all that is out there when developing a plan.
The next step online reputation management expert JW Maxx Solutions suggests is to take prompt action. By quickly getting to work to retaliate against negative posts, the negative results won't have as much time to fester at the top of the search results. "You have to beat the bad stuff to the punch," says Walter Halicki, CEO of JW Maxx Solutions. "In a lot of situations, online reputation management is a quick draw shootout and not a war of attrition."
After every piece of information has been gathered, it is time to launch the campaign against all the negative targets. Through using many varied methods and tools the sources that are leading to these problems can be handled by either going after them directly, through removal, or by suppressing it to where is isn't seen in the first few pages of search results.
According to JW Maxx Solutions there should be a follow-up phase afterwards that assesses the plan used and what the search results look like after. When everything is said and done, that is the perfect time to make sure everything worked and to set up a plan for maintaining a positive online reputation.
If all these steps sound daunting it is because they most likely are and many companies just don't have the time or dedication to make it all work. A lot of them turn to online reputation management experts such as JW Maxx Solutions to handle their reputations. With a lot of patience and a little bit of analysis, some vast improvements can be made to a company's online reputation.
****
JW Maxx Solutions can be contacted at:
11811 N Tatum Blvd, Suite 3031
Phoenix, AZ 85028
Phone: (602) 953 – 7798
info(at)jwmaxxsolutions(dot)com
http://www.jwmaxxsolutions.com