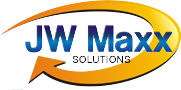 Scottsdale, Arizona (PRWEB) May 17, 2013
Online Reputation Experts JW Maxx Solutions are citing the recent missteps of clothing store Abercrombie and Fitch, as an example to businesses of the wildfire nature of social media and the internet. Abercrombie and Fitch has been in the news lately after consumers have been fed up at the clothing brand for not selling clothing above a certain size and apparently refusing service to customers that do not fit their company image. The backlash has escalated rapidly across Facebook, Twitter, and even on YouTube where one poster began a "Fitch the homeless" campaign, where people give their Abercrombie and Fitch clothing to the homeless as an attempt to re-brand the company.
"Abercrombie and Fitch is a terrible company," says Greg Karber, the organizer of the "Fitch the homeless" campaign. "Their CEO insists on only hiring attractive people...He has made a point of refusing to sell extra-large or extra-extra-large clothing to women." That specific YouTube video has close to six-million views. Word spreads fast, on the internet, and most people do not bother checking sources, and will simply pass the information on instantly. This is how things spread like wildfire online, and where the term "gone viral" comes from.
Online reputation experts JW Maxx Solutions wants to point out that all of this negative publicity will stick around on the internet long after the drama settles down. For years all of the news articles will be archived on news websites, and simple Google searches using the brand name will turn up countless accounts of dissatisfied customers, whether it's on Facebook, Twitter, or on customer complaint forums.
By working with online reputation experts, like JW Maxx Solutions, business owners can take preventative steps to both ensuring that false information never goes viral, and to find the bogus information at its roots, and destroy it. JW Maxx Solutions possess the technical know-how and the legal strength to remove malicious blogs, websites, posts, or social media content that contains misleading information about a business. Then, by using search algorithms to directly benefit their clients, JW Maxx Solutions can give businesses the positive front page they deserve.
Online reputation expert, JW Maxx Solutions is currently providing free consultation for businesses and individuals interested in investing in securing their online reputation. Business owners should not wait to stomp out malicious content directed towards them, so the sooner they act, the sooner and stronger their online presence will become.
*****
JW Maxx Solutions Contact Information:
JW Maxx Solutions
11811 N Tatum Blvd, Suite 3031
Phoenix, AZ 85028
Phone: (602) 953 – 7798
Email: info(at)jwmaxxsolutions(dot)com
Website: http://www.jwmaxxsolutions.com