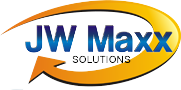 Phoenix, AZ (PRWEB) June 06, 2013
The success or failure of businesses is becoming increasingly tied to their online reputation attached to the company. Various social media channels, which did not exist a decade ago, such as Twitter, Facebook, YouTube and Instagram, among others, are making a significant impact on businesses as the digital age continues to grow.
Brand reputation management firm JW Maxx Solutions advises companies to address social media issues head on. Many companies try to mask or hide when they are confronted with a potential social media crisis. This only causes the problem to snowball into a full on social media disaster.
"Those that evade, deny, or deflect blame usually end up ruining their reputation, while the companies that acknowledge wrongdoing and vow to do better can often save face with their customers," states a specialist at JW Maxx Solutions. Addressing an issue before it becomes a crisis is an powerful defense to protecting your online reputation. The earlier negative comments are addressed, the easier it is to monitor an online presence.
A controversial VW Volkswagon 2013 Super Bowl commercial sparked much debate as YouTube viewers reacted to a white American from Minnesota speaking Jamaican patois in a broad accent in an attempt to cheer up his colleagues at work. The video caused social media stir and was met with mixed reviews as critics labeled the commercial as culturally insensitive or even racist.
"Websites such as YouTube, Facebook and Twitter often don't represent public opinion, particularly when talking about user comments. Comments are usually off topic or posted by trolls," says a spokesperson from brand reputation firm JW Maxx Solutions.
According to the Dailymail.co.uk on January 29, 2013, VW Volkswagon stood by the ad, says that the company tested the ad extensively with Jamaicans and got positive feedback. The company's quick and assertive response helped to manage a potential social media disaster.
"If the reputation of your company has been under attack for days, months or even years, don't stand idly by hoping it will fade away in time because it just simply won't. It's time to get aggressive and fight for your online reputation," says Halicki. Since the commercial was posted to YouTube on Jan. 27, the commercial has been viewed more than 7 million times.
Brand reputation management firm JW Maxx Solutions throughout 2013 is offering free consultations for managing online reputation including averting a potential social media crisis. For more information visit http://www.jwmaxxsolutions.com.
JW Maxx Solutions, Online Reputation Management Contact Information:
11811 N Tatum Blvd, Suite 3031
Phoenix, AZ 85028
Phone: (602) 953 – 7798
Email: info(at)jwmaxxsolutions(dot)com
Website: http://www.jwmaxxsolutions.com