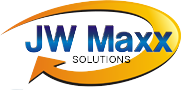 Phoenix, Arizona (PRWEB) April 05, 2013
JW Maxx Solutions is one of the leading online reputation management experts in the industry because of their focus on improving and managing client reputations through innovative methods and tools. The company has always been one step above the regular means because of their management practices. Therefore, JW Maxx Solutions is constantly monitoring all the newest technology in a search for ways to make online reputation management more efficient. One of these tools is the recent release of TouchPoint by Opinionmeter International which is designed to help resorts understand their guests better. It is one of the many new survey applications that have hit the market that can be used to easily monitor guest feedback.
As an online reputation management expert, JW Maxx Solutions is always looking for ways to help their clients in the best ways possible. Sifting through a lot of negative reviews is a problem many businesses can face, especially within the hospitality industry. There are a lot of people that can push against hotels when they don't leave 100% satisfied. The purpose of the TouchPoint software is to address the problem as soon as it arises. With the software hotels can see the problems guests are having as they happen and work to correct things before the guests start complaining online. This will greatly reduce the amount of negative reviews that get posted.
JW Maxx Solutions understands that in the hospitality industry, software like this will be the future of customer service. With TouchPoint it is also possible for customers to use smart phone and tablets to rate the hotel; that is in addition to mobile kiosks placed within the resort. The future of resort reputation management lies in fixing customer problems before they get placed on the internet. Online reputation management expert Walter Halicki, CEO and founder of JW Maxx Solutions, states that, "Reviews are always going to exist but at a time when negative reviews really hurt a business, software like this is providing advanced management opportunities for the hospitality industry."
TouchPoint is expected to become the next big thing within the reputation management sector. Hotel guests will have a paper survey in their rooms that also features a QR code that guests can use to take the survey on mobile devices. Upon completion the management is notified and can react to feedback right away. Hotels can then use also this information to more accurately manage their online reputation. This is an exciting development for an online reputation management expert like JW Maxx Solutions.
However, software alone isn't the only thing needed to maintain a positive internet reputation and that is why companies seek the support of an online reputation management expert like JW Maxx Solutions. They not only work to suppress any negative press but all promote positive content. The software is a helpful tool for reputation management but for businesses to more effectively manage their reputation the experts at JW Maxx Solutions will be there for comprehensive support.
JW Maxx Solutions, online reputation management expert, can be contacted at:
11811 N Tatum Blvd, Suite 3031
Phoenix, AZ 85028
Phone: 602-953-7798
Email: info(at)jwmaxxsolutions(dot)com
Website: http://www.jwmaxxsolutions.com/