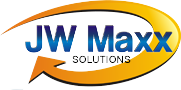 Los Angeles, California (PRWEB) February 14, 2013
Online reputation protection specialist JW Maxx Solutions is a company that is focused on improving all client's online reputations, and providing a positive online image. This is why JW Maxx Solutions is providing personalized consultations to improve the entire process of reputation management, making it more efficient and effective. Consultations are the pinnacle first step in managing anyone's online reputations, so the more specific the first meeting is, the better the results.
JW Maxx Solutions is an online reputation protection specialist that is one of the most highly regarded in the industry for the use of the most effective techniques to improve client's online reputations. This is why many clients choose to use the services of this company, because they get results. JW Maxx Solutions cares about their client's reputations just as much as they do, which is why they have added even more in-depth consultations to gather as much information as possible the first time, so that reputations can almost instantaneously be rehabilitated. This is an important process in the entire course of online reputation management, and one that JW Maxx Solutions is improving with every step of the way.
JW Maxx Solutions recommends that any company seeking reputation management should look for a online reputation protection specialist that utilizes the newest tools. Any company that is promising results, without giving the most in-depth consultations possible, are not listening to the needs of the client. A proper online reputation management expert should be able to outline a detailed plan, and be able to answer any questions a company has. This is why JW Maxx Solutions increased the time of their consultations, so that the client is fully heard and understood. When the meeting is over both client and JW Maxx Solutions are on the same page, and the wheels are in motion to improve the online reputations.
JW Maxx Solutions, a top online reputation protection specialist, is at the top of the industry due to this company's attention to client's needs. JW Maxx Solutions strives to streamline the entire process of reputation management through the most innovative and effective approaches. Through JW Maxx Solutions reputation management practices, many clients are seeing results, and are seeing their reputations improve faster than ever before.
****
JW Maxx Solutions Online Reputation Management Contact:
11811 N Tatum Blvd, Suite 3031
Phoenix, AZ 85028
Phone: (602) 953 – 7798
Email: info (at) jwmaxxsolutions (dot) com
Website: http://www.jwmaxxsolutions.com/