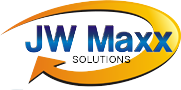 Scottsdale, Arizona (PRWEB) February 25, 2013
"There is no business that is completely safe on the internet." says Walter Halicki, CEO of Online reputation protection company JW Maxx Solutions, "Not even large corporations like Facebook can escape the cyber criminals constantly improving and re-purposing their sophisticated programs and tools which they use to gain illegal access to information stored in hard drives and servers." While there are password protection methods and firewalls, they are often not enough to hold the cyber criminals at bay. While Facebook explains that no private information was stolen in the hacking, the attack itself serves as a reminder to individuals and business owners to look after all their online assets.
Online reputation protection agency, JW Maxx Solutions is using this time to spotlight how people can better protect their online assets. When a business finds that someone is posting malevolent information about the business online, that business should seek the assistance of a reputation management firm, to deal with erasing or downplaying the malicious content, and destroying the problem at its root.
A business that works with an online reputation protection agency can benefit from increased customer satisfaction that will turn into long-term financial growth. The improved customer satisfaction evolves from how the reputation management agents can serve a business on social media, forums, and in search engine results. With that customer satisfaction, comes brand trust, brand trust equates in higher profits as customer word-of-mouth, spreads around.
Now that most business is done online, it is important that a business not forget about its online reputation protection, similar to how it would not disregard its internet security protection. Negative online reputation can be just as lethal to a business, as a cyber criminal. If an individual or business owner can find negative content online about themselves or their business, chances are, so can a potential customer. A wise business owner will seek help to remove, or downplay, such negativity.
"Many companies don't even bother to search for themselves until it's too late," says Walter Halicki, founder and CEO of JW Maxx Solutions. "The Internet just isn't a big part of their market strategy. Even huge, multinational corporations fall victim."
By utilizing search engine algorithms for the direct benefit of their clients, online reputation protection companies like JW Maxx Solutions can help businesses and individuals in repairing or improving their online reputation for potential customers. Reputation management agents at JW Maxx Solutions have the legal know-how and technical expertise to remove malevolent claims and negativity for their client's online benefit
Business owners and individuals seeking to improve their online reputation should take advantage of JW Maxx Solutions offering free consultation for new clients throughout 2013.
Source: https://www.facebook.com/notes/facebook-security/protecting-people-on-facebook/10151249208250766
*****
JW Maxx Solutions, Online Reputation Management, Contact Information:
JW Maxx Solutions
11811 N Tatum Blvd, Suite 3031
Phoenix, AZ 85028
Phone: (602) 953 – 7798
Email: info(at)jwmaxxsolutions(dot)com
Website: http://www.jwmaxxsolutions.com