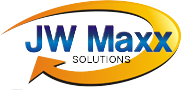 Scottsdale, Arizona (PRWEB) November 01, 2012
JW Maxx Solutions, a purveyor of online reputation management strategy, reveals the most commonly used strategies employed by those in the reputation management industry to help boost companies' visibility and rating among consumers who search for reputation clients and those like them online.
Online reputation management strategy is usually composed of a multi-pronged assault on search engine results in an effort to fundamentally change the way a particular person, business or event is perceived. Depending on the search result landscape when first introduced to the client, the reputation manager can either create and strengthen new promotional information or bury and remove unwanted and defamatory material. The ideal approach usually contains aspects of both operations.
The easiest route to a new reputation lies in creating new material. The perks of new information is twofold: creating new, high-ranking material not only pushes old, unfavorable information out of the top search result spots, but also replaces it with favorable information that will make the client appear more attractive in the public eye. Because search engine users have very limited time and patience when searching out businesses, the vast majority won't go past the first page of search results.
This makes that first page of search results a battlefield for reputation management strategy. Companies like JW Maxx Solutions wrestle endlessly as they try to outdo established search results with search engine optimization (or SEO), squeezing new promotional material into the top spots of search results related to their clients' most-searched keywords. With time and patience, a transformation of the most visible search results takes place as new promotional pages gain traction and edge out their nastier and less desirable counterparts.
In some situations, however, when negative search results step outside their legal bounds and are particularly and stubbornly stuck in the most conspicuous search spots, certain reputation management strategy can be undertaken to combat them directly. If the content of negative results can be shown to be both (a) untrue and (b) directly harmful to the image or revenue of the business, companies specializing in online reputation management strategy like JW Maxx Solutions recommend the aid of legal counsel. In the eyes of the law, information that fits the above two criteria is libel and has no place influencing consumers in the worldwide marketplace. Some online reputation management strategy companies, like JW Maxx Solutions, partner directly with law firms to oversee that action is taken in the construction of online reputation management strategy while other firms do not offer the same benefit.
All in all, online reputation management strategy is "more of an art than a science," says JW Maxx Solutions CEO Walter Halicki. The best online reputation management strategy is a direct reaction to the specific battle the client is fighting and is custom-tailored to open doors and actualizes solutions that go above and beyond just flooding the Internet with content.
# # #
JW Maxx Solutions, online reputation management strategy company, can be contacted at:
11811 N Tatum Blvd, Suite 3031
Phoenix, AZ 85028
Phone: 602-953-7798
Email: info(at)jwmaxxsolutions(dot)com
Website: http://www.jwmaxxsolutions.com/