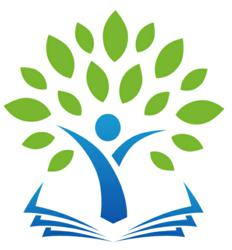 We're very excited about the 2012 Christian E-Commerce Initiative - it's our way of fulfilling the Great Commission one Bible at a time.
Suwanee, GA (PRWEB) April 25, 2012
Deeper Calling Media is the world's largest supplier of full-service online Christian book stores. The company specializes in hosting Christian online stores, and drop-ship fulfillment of Christian books, music, church supplies, Bibles and Bible study products. With the launch of its 2012 Christian eCommerce Initiative, Deeper Calling is making a Christian online store and eCommerce website available to eligible ministries, charities, churches, Bible Colleges, community outreach centers, and other nonprofit organizations at no cost.
The 2012 Christian eCommerce Initiative™ [CEI] is the brainchild of Deeper Calling CEO, Bill Goodyear. "Churches, ministries and community organizations are creative powerhouses producing a wide range of resources and media. All too often we hear frustration when these organizations find the process of selling resources online a challenging prospect. With this initiative it's finally possible for any church to reach beyond their own congregation, and impact the world for Christ by making their products and resources easily available to consumers online. This program is our way of investing in God's Kingdom, and fulfilling the Great Commission. That is what Christ called the Church to do, reach the world."
eCommerce Church Store websites can be linked to existing ministry or church sites and customized with graphics or logos. Organizations can sell their own product along with the CEI catalog of over 170,000 Christian products: music, Bible studies, Christian fiction, church supplies, home school materials, and over six thousand Bibles. Program participants can also take advantage of wholesale prices on their own purchases including items such as communion ware, candles, Vacation Bible School, or Christian themed apparel. Bible college students can purchase textbooks and small group leaders can get their teaching materials at a tremendous savings.
Deeper Calling will debut its 2012 Christian eCommerce Initiative™ at the upcoming International Christian Retailers Show July 15-18, in Orlando. Store owners who register at the show will be able to see their online store live and fully functional within 24 hours! Owners will immediately begin to visualize the impact an internet presence will have on business. .
"We see the Church and many Para-church ministry organizations struggling to reach a touch screen digital world." Says Joe Kerr, Director of Marketing at Deeper Calling Media. "This cutting-edge eCommerce platform will allow them to make available the best Christian product anywhere in the world to both their members, and anyone who visits their free online store. We ensure orders are verified for authenticity, then drop-shipped from distributors who are working with the program."
Most Christian 501(c)(3) organizations qualify to participate, during the program open enrollment. Founder Bill Goodyear says, "No other business anywhere in Christian media offers anything like this program. We're very excited about our Christian eCommerce Initiative - it's our way of fulfilling the Great Commission one Bible at a time."
About Deeper Calling Media
Deeper Calling Media is the world's largest supplier of turnkey full service internet web stores for booksellers in the ABA, CBA, Church & ministry markets. The company offers fully customizable bookstores, online stores, and drop ship programs. For more information regarding the company, visit http://www.deepercalling.com/