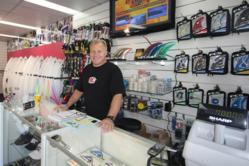 The new kid on the block only launched in June last year but showed it could hold its own against more established surf shops
(PRWEB) April 30, 2012
Presented by the Surf Retailers Federation, the awards were open to all surf retailers in Australia and celebrated the surf industry's achievements of the past 12 months. Surfshops Australia achieved deserved recognition for their retail operation which hosts Australia's largest range of surfboards and accessories.
Category winner Coolum Surf was one of three Surfshops Australia board shops in the running for 'QLD Retailer of the Year', along with Alex Surf and Coolie Surf.
"Having three stores in the top five is such a great recognition" said Surfshops Australia owner Neil Raaschou. "This was a category that was voted on by the industry. Having that recognition from your peers is an amazing thing".
In the 'Online Channel Retailer of the Year' category, new kid on the block surfshopsaustralia.com.au – only launched in June last year – showed it could hold its own against more established online surfboard shops by qualifying as category finalist.
"We're delighted that surfshopsaustralia.com.au has achieved recognition so quickly, and we're hoping it will be even more successful in years to come" said Neil.
To buy surfboards, accessories, wetsuits and clothing visit http://www.surfshopsaustralia.com.au or drop into one of five stores located at Coolum, Alex Headland, Dicky Beach, Coolangatta and Torquay.