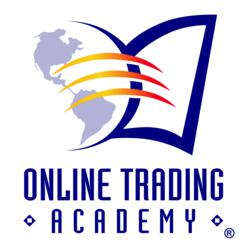 We are glad to have Rothfeld represent Online Trading Academy at The MoneyShow Las Vegas. His experience and knowledge about trading both domestically and globally will be a perfect foundation to connect with other leading professionals
Las Vegas, NV (PRWEB) May 10, 2012
Online Trading Academy joins industry experts and novice traders on May 14, 2012 through May 17, 2012 at The MoneyShow Las Vegas where qualified investors, traders, financial advisors, business and media professionals gather to exchange ideas, build relationships, and learn about investing.
Experienced Online Trading Academy instructors and counselors will be on hand to answer questions at booth #211 in the Exhibit Hall. Online Trading Academy and other professionals will advise aspiring traders about needs specific to their portfolio and discuss market insights and industry trends. Being in Las Vegas presents an opportunity for Online Trading Academy to showcase their services and courses. Prospective students and others in the Las Vegas area can now learn more about Online Trading Academy and their educational offerings.
In addition to the many exhibitors present at The MoneyShow Las Vegas, presenters will speak about their approach to trading and how they continually succeed. Online Trading Academy's Master Instructor, Merlin Rothfeld, was invited to speak about how to successfully approach your financial strategy.
Rothfeld will be speaking during two sessions:
During the first 45-minute presentation, "The Single Greatest Factor to a Trader's Success: A Personalized Trading Plan" on May 15, 2012 from 4:15pm to 5:00pm, Rothfeld covers one of the primary reasons that 93% of traders fail: Lack of a personal trading plan. With so much information inundating traders every day about how to trade, many are lost in the information overload, resulting in substantial losses. Merlin will address most of the common obstacles that prevent many traders from writing out their own plan, as well as an in-depth overview of what must be included in their plan.
The second 45-minute session, "Strategic Market Timing for the Savvy Trader and Investor", held on May 17, 2012 from 7:45am to 8:30am, focuses on two topics that have taken center stage in the debate front: Buy and Hold is Dead and You Cannot Time the Markets in Advance. With a thorough understanding of proactive investing strategies, supply and demand principles, and technical analysis, traders can in fact, time the market turning points, which allows them to buy and sell when the risk is lowest, profit potential highest, and the odds are stacked in their favor. More importantly, these principles allow long-term traders to profit in all markets and not just periods of bullish market activity. To accomplish this, Online Trading Academy uses their simple rule-based strategy based on the laws of supply and demand.
"Rothfeld's dynamic personality alongside his informative topics with an aim to educate aspiring traders about successful trading will engage the audience," said Eyal Shahar, CEO and Founder of Online Trading. "We are glad to have Rothfeld represent Online Trading Academy at The MoneyShow Las Vegas. His experience and knowledge about trading both domestically and globally will be a perfect foundation to connect with other leading professionals."
Admission to The MoneyShow Las Vegas is free to allow interested traders to attend and get the most out of the many presentations and information filled exhibits. To learn more or register for The MoneyShow, please visit: http://www.moneyshow.com/tradeshow/las_vegas/moneyshow/.
About Online Trading Academy
Online Trading Academy helps their students by revealing the truth about what it takes to become a successful trader or investor. Their core strategy enables traders to identify market turning points before they happen, with a high degree of accuracy. Students learn under the guidance of experienced professional traders in a hands-on, learn-by-doing classroom setting. In the Professional Trader course, students learn trading skills and then practice trading live, in the classroom, without paying commissions or risking their own capital by using Online Trading Academy's money. With over 29,000 graduates, Online Trading Academy offers professional instruction from experienced Wall Street professionals, as well as a wide array of beneficial home study materials to supplement classroom study. Online Trading Academy locations include Phoenix, Irvine, Los Angeles, Concord, San Jose, Denver, Orlando, Tampa, Fort Lauderdale, Atlanta, Chicago, Kansas City, Boston, Baltimore, Detroit, Minneapolis, New York City, Secaucus, Charlotte, Philadelphia, Austin, Dallas, Houston, San Antonio, Seattle, Washington D.C., Milwaukee, Dubai, London, Singapore, Mumbai, Vancouver and Toronto. For more information, visit http://www.tradingacademy.com.
About MoneyShow.com
MoneyShow.com is a free multimedia online community featuring commentary, videos, Webcasts, and blogs from the same experts who appear at MoneyShow live events, as well as other leading thinkers in the investing and trading worlds. It provides 24-hour access to powerful, profitable, and actionable advice directly "from the experts;" offers hundreds of hours of education designed for investors, traders, and financial advisors; and allows each access by topic, expert, and/or company so investors and traders can tailor the information to their needs. Please visit http://www.MoneyShow.com for more information.
# # #