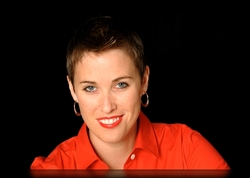 Research firm eMarketer estimates that by 2011 advertisers will spend $2.3 billion on online video marketing efforts
Delray Beach, FL (PRWEB) April 10, 2009
American Writers & Artists Inc. (AWAI), awaionline.com, announced today they have teamed up with award-winning videographer and a CNN "Young Person Who Rocks," Jessica Kizorek, to offer their first, fully interactive program, Marketing With Video Online for Profit, at awaionline.com/video-marketing/. Now anyone can learn how to turn their passion for online videos into a career as an online video marketing specialist.
"Research firm eMarketer estimates that by 2011 advertisers will spend $2.3 billion on online video marketing efforts," says Rebecca Matter, AWAI Co-Managing Partner. "That means this niche will quadruple in size in just two years, resulting in a big demand for trained, online video specialists."
In Marketing With Video Online for Profit, aspiring entrepreneurs will find everything they need to build an existing business, make video marketing their new business, or just have fun profiting from the videos they already make for YouTube and others including:

How to write, shoot, edit, and distribute a video and make it look professional, even if they have no experience or have only used YouTube for fun in the past;
Why people expect more from the marketing materials and advertisements they see, and what they can do to deliver on their expectations;
What it takes to persuade someone to take a desired action in a YouTube video and others, and how that translates into a video script and shooting;
How to measure the success of their video (even a simple YouTube video);
The legal considerations to keep in mind when shooting and distributing YouTube videos and others;
Business models they can use to build a successful video marketingbusiness (even starting with YouTube);
Video-marketing techniques for marketing your services, including a "vlog" (video blog); and
How they can make sure they have a never-ending stream of clients ready to pay for their services and much more!
"YouTube and other video websites are hot, and they're only getting hotter," claims Jessica Kizorek. "They have opened up a new opportunity for entrepreneurs, by providing a new career that's fun, profitable, and rewarding."
During the launch phase of Marketing With Video Online for Profit, AWAI is offering this exclusive, interactive program at a special discount for only $149.00 - 25% off the regular price. Anyone who wants the program will gain full access to 19 video tutorials and an accompanying PDF workbook to become an online video marketing specialist in a few short weeks. Plus, they'll receive hundreds of real-life examples and dozens of hands-on exercises at no extra charge. And as always, AWAI offers a 100% satisfaction, no-risk guarantee on the program.
Jessica Kizorek and Rebecca Matter are available for comment and interviews.
For more information on turning your YouTube videos and others into a fun, profitable career, please visit awaionline.com/video-marketing/.
And for more information on the resources available to start a career in writing Web copy, or to find skilled copywriters, travel writers, photographers, and graphic designers, please visit AWAI online or call 1-866-879-2924.
About American Writers & Artists Inc. (AWAI):
American Writers & Artists Inc. (AWAI), awaionline.com, has been publishing direct-response copywriting and graphic design home-study programs since 1997. Their mission is to help people develop the critical skills to acquire financial security, independence and freedom. AWAI equips members with the tools and connections necessary to land clients, start working professionally and earn money fast. And through their DirectResponseJobs.com] site, businesses can find and hire skilled AWAI members quickly and easily. For a complete list of programs and more information about AWAI, please visit the website or call 1-866-879-2924.
Media Contact:
Tammy Lawman
561-860-8257
###