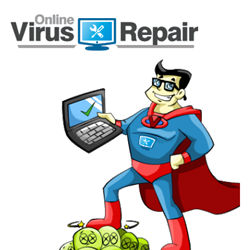 San Luis Obispo, CA (PRWEB) April 18, 2013
It seems as if no tragedy is below cybercriminals. Amidst the tragedy of the Boston Marathon bombings earlier this week, cybercriminals have begun to spread to malware via spam email that pretends to contain a legitimate link to video footage to the bombing in Boston, with subject lines such as:

"2 Explosions at Boston Marathon."
"Aftermath to explosion at Boston Marathon."
"Boston Explosion Caught on Video."
"Video of Explosion at the Boston Marathon 2013."
According to the LA Times, the high interest in the Boston Marathon bombings has tipped cybercriminals off to use the tragedy to their advantage – especially since many of these emails will not be filtered thanks to keywords linked to the tragedy being present in the subject lines. The links appear to stem from the Ukraine and Latvia, and for victims that click the links, they will be taken to a website which shows genuine YouTube videos of the incident. However, while watching the footage, the malware will infect your computer with a Trojan horse identified as Troj/Tepfer-Q. Once infected, the malware makes changes to the Registry and installs a set of files which will allow cybercriminals to remotely access a victim's computer, making it incredibly easy for them to steal sensitive information such as a victim's credit card number, their bank account information, social security numbers, and more.
"These types of malware attacks are not unusual following a tragedy such as the one at the Boston Marathon," said a representative of Online Virus Repair Inc., an online virus removal service, "with so many people constantly trying to find new information when tragedies like these strike, people are more willing to let their guard down and click on malicious links disguised as credible news sources."
However, the representative at Online Virus Repair Inc. provided a few tips to those trying to learn more information about the Boston Marathon bombings with the following:
"First, and perhaps most importantly, never open an email from someone you do not know," said the representative," you probably recognize many email addresses when they arrive in your inbox, so if it is from someone unfamiliar, do not open it."
"Secondly, never click on any links from an email address that you do not recognize either," said the online virus removal representative, "if you accidentally open the email and notice the links inside, under no circumstances should you open them. By clicking them, you are basically inviting cybercriminals into your computer, and by doing so, they could have access to every file on your computer and watch you use your machine in real-time, making it simple for them to steal your information without your knowledge."
However, those that have accidentally clicked on the links inside emails such as the ones describe above shouldn't worry, as all hope is not lost.
"First and foremost, you need to contact us via our website right away," said the online virus removal representative, "once you tell us about the problem, an expert from our home office will connect remotely to your computer, will identify the malicious files installed into your computer, and will remove them for you as quickly as possible."
The virus removal company representative stated online computer repair is ideal because it, "allows you to have malware completely removed from your computer without having to worry about taking your computer to a physical computer repair shop, waiting for days for it to be fixed, and hoping it's fixed when it returns to you. With online computer repair services, you can watch a professional remove the malware for you from the comfort of your desk and have it removed for you in a matter of minutes rather than days: because seconds count when you are infected with malware, online computer repair services are ideal."