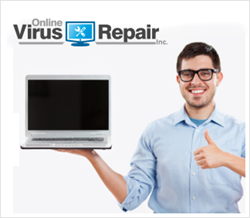 San Luis Obispo, CA (PRWEB) June 05, 2013
Just when it seemed as if the plethora of computer infections had begun to slow down after the devastating FBI virus, a new virus has taken its place. Known as System Doctor 2014, this virus takes the disguise of legitimate anti-virus software in an effort to trick users into purchasing the full version of the software. After a computer is infected with System Doctor 2014, they are unable to access their everyday software and are plagued with numerous security warnings that continuously display fake alerts.
"This particular virus looks very legitimate," said Dan Steiner, President of Online Virus Repair Inc., "We want to make it known that it's absolutely fake and users should consult a professional for removal assistance."
Fortunately, the malware experts at Online Virus Repair have already prepared special tactics to expedite the removal process for anyone that is infected with System Doctor 2014. Rather than unplugging their computer and taking it to the local computer shop, victims can instead call or chat with a US-based virus removal expert and get instant results from the comfort of their home or office. Removing System Doctor 2014 will usually take under an hour and will dually save victims time, frustration, and most important, money.
About OnlineVirusRepair.com
Online Virus Repair Inc. specializes in remote windows virus removal and computer cleanups. Based out of San Luis Obispo, CA, they have helped thousands of people with infected computers from around the world. All services are done completely remote, without the client having to unplug the computer or leave their home or office. For more information on virus removal, visit http://www.onlinevirusrepair.com