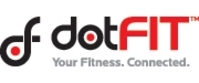 We're very excited about this product. Research shows that people who use meal replacements like the LeanMR shake are more successful at losing weight AND keeping it off than those who don't
Westlake Village, Calif. (Vocus) August 17, 2009
dotFIT Worldwide announces the release of its newest weight loss meal replacement product, the LeanMR Balanced Nutrition Shake. The delicious LeanMR shake formula features fiber for healthy digestion and the feeling of fullness that so often takes dieters off course.
"We're very excited about this product. Research shows that people who use meal replacements like the LeanMR shake are more successful at losing weight AND keeping it off than those who don't," said Neal Spruce, chief executive officer of dotFIT Worldwide. "And feeling full is a huge part of being able to control how much you eat."
Features of the LeanMR Balanced Nutrition Shake:

20 grams high quality protein
4500 BCAAs for recovery after exercise
Low glycemic carbohydrate blend
Only 180 calories per serving
No sugar, no aspartame
LeanMR can be purchased online at http://www.dotFIT.com/leanmr, or in any of the hundreds of health and fitness facilities that carry dotFIT products across the US.
About dotFIT Worldwide:
Founded in 2008 by a seasoned team of leading fitness industry visionaries, dotFIT Worldwide is rapidly becoming the leader in personalized holistic health and fitness solutions. The company's unique online platform, dotFIT.com provides the proven essentials needed for people to eat, live and feel better. Driven by dotFIT's custom Fitness Intelligence Technology, the platform provides a wealth of customized online digital assts, real-time monitoring and progress capabilities, exercise and nutrition programs, nutrition products and access to professional trainers certified by the National Academy of Sports Medicine.
###