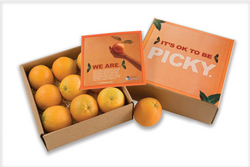 They are one of our long-standing clients and our partnership has benefited both their company and ours.
Dallas, Texas (PRWEB) December 11, 2008 - OnMessage, a full-
service advertising agency, today announced it has won a Silver Davey Award for the direct marketing work it designed for Symbio Solutions. Symbio Solutions, a leading provider of total workforce management solutions, has been a client of OnMessage for almost five years. During that time, Symbio has experienced dramatic growth and has established significant brand awareness in the healthcare industry.
Winning this Davey Award is the latest example of the national recognition OnMessage is receiving this year for its work as the Dallas agency has taken home gold and silver Healthcare Advertising Awards from The Healthcare Marketing Report, and four 2008 American Graphic Design Awards. This also marks a three-year run for Davey Award wins: the agency won four awards in 2007 and a coveted gold in 2006.
David defeated the giant Goliath with a big idea and a little rock--the sort of thing small firms do each year. The annual International Davey Awards honors the achievements of the "Creative Davids" who derive their strength from big ideas, rather than stratospheric budgets. The Davey is sanctioned and judged by the International Academy of the Visual Arts, an invitation-only body consisting of top-tier professionals from a "Who's Who" of acclaimed media, advertising, and marketing firms.
IAVA members include executives from organizations such as Condè Nast, Coach, Disney, The Ellen Degeneres Show, Estee Lauder, Fry Hammond Barr, HBO, Monster.com, MTV, Polo Ralph Lauren, Sotheby's Institute of Art, Victoria's Secret, Wired, and Yahoo! and many more.
This year, OnMessage received a Silver Davey Award in the B-to-B Direct Mail category. The award-winning piece was a three-dimensional, premium direct mail package that included a crate of oranges and reassured healthcare executives that "It's ok to be picky" when it comes to selecting a workforce management solution for their hospital.
The direct mail piece is part of an ongoing integrated marketing campaign OnMessage has developed for Symbio, which also includes print and online advertising. The entire campaign leverages fruit imagery to demonstrate the simplicity of Symbio's software, creating a look and feel that allows Symbio's brand to stand out in the healthcare field.
"We are extremely pleased with results we've seen from the work we have developed for Symbio," said Jim O'Gara, president and founder of OnMessage. "They are one of our long-standing clients and our partnership has benefited both their company and ours."
About OnMessage
OnMessage is proud to work with clients such as The American Heart Association®, AmerisourceBergen Specialty Group™, Aquire™, SCOOTER Store®, Symbio Solutions™ and many other respected organizations. Our seasoned marketing and creative professionals are passionate about working with individual clients to create marketing vehicles that help their organizations reach new levels of success. For more information, visit OnMessage online or call 972-931-3444 Ext. 1106.
###