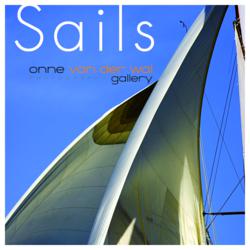 The "Sail Series" notecards should be very well received because of our loyal notecard buyers who were anxious for an addition to the popular line of blank cards.
Newport, RI (PRWEB) February 06, 2013
World renowned nautical photographer, Onne van der Wal, recently released a new edition of boxed blank note cards titled "Sail Series;" a nine-image series from the "Private Collection" limited edition prints.
"I'm pleased to announce the new edition of note cards is in stock and available for purchase," says yacht and sailboat photographer Onne van der Wal. "Our notecards have long been a best seller in the gallery, as have the Sail Series prints so to have these new Sail notecards is very exciting. We expect them to be very well received."
The images on these note cards are inspired by van der Wal's life and career spent on the water. Featuring details of sails and abstract images of water, the "Private Collection" series details a variety of sail shapes, cloths and vintage sailing yachts.
The new note card series includes a set of 18 cards and envelopes, featuring nine images (two of each) from the "Private Collection" limited edition prints delicately packaged in a small box. Writers, sailors and photography fans will appreciate the images with details of classic yacht sails, modern racing sails and a modern mega yacht rig (the way sails are configured) that are one of the highest technologies for sail shape and rig design.
This is the 4th set created for van der Wal that will be added to the gallery's collection of the popular line of boxed blank nautical note cards. Art collectors and those who like to write in style can purchase the new note card series, as well as additional sailing and lighthouse cards at the Onne van der Wal Gallery or online at http://vanderwal.com/sailing-lighthouse-and-holiday-notecards. The note card set retails for $15.95.
About Onne van der Wal Photography
Onne van der Wal has been a nautical, sailing and yacht photographer for over 20 years. Providing an in depth understanding to sailboats and yachting, in addition to his skills as a professional photographer, van der Wal brings a keen eye to each ocean photography project, who was once a professional sailor himself. In addition to his extraordinary photography projects done around the world, a gallery of his work can be found at his namesake gallery on Bannister's Wharf downtown. For more information on Onne van der Wal, his photography and his Newport Gallery, visit http://www.vanderwal.com.