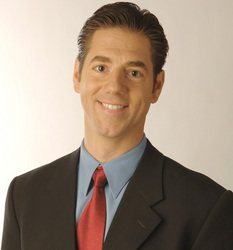 I am very pleased to bring Brian on board as an integral member of our executive team
Marlton, NJ (PRWEB) September 17, 2008
OnPATH Technologies, the leading provider of intelligent infrastructure switch solutions that enable companies to virtualize their physical infrastructure layer, today announced Brian P. McCann has been named in the newly created role of Chief Sales and Marketing Officer. McCann has been appointed to expand the customer base, accelerate revenue growth, build strategic customer programs, define the product strategy, lead all marketing and communications, and help direct the future vision for the company.
"I am very pleased to bring Brian on board as an integral member of our executive team," said OnPATH President and CEO, Peter Dougherty. "His proven track record to lead high-growth businesses will strengthen our ability to serve customers. In addition, his marketing and communications skills will help us expand the market for virtual network infrastructure solutions."
McCann was the founding president of ADVA Optical Networking North America since 1996 and held both sales and marketing officer positions for the global corporation. He was responsible for building the cross-functional teams and sales strategies that achieved North American revenues of over $100 million in 2007. He was also responsible for the corporate marketing and strategy that helped ADVA achieve nearly $350 million in worldwide revenue. Prior to ADVA, McCann spent nine years at 3M Corporation where he held successive positions in manufacturing engineering, product management, and sales management in various fiber optic divisions. McCann holds a bachelor of science in ceramic engineering from the Fiber Optics Program at Rutgers University in Piscataway, N.J., where he graduated cum laude in 1987.
"The team at OnPATH has developed extremely exciting solutions to address the problems customers face when managing fiber optic networks in test labs, disaster recovery applications and in production environments," said McCann. "I look forward to increasing customer focus across the team and helping exploit the performance, scalability, operational and capital benefits the technology offers. "
About OnPATH Technologies
OnPATH Technologies provides innovative switching solutions that automate and virtualize network connectivity, helping organizations to simplify their physical layer infrastructure to improve the availability, manageability, and performance of their IT environments. OnPATH Technologies' solutions reduce costs associated with this critical network infrastructure and meet the stringent requirements of enterprise organizations and government entities with complex, dynamic and mission-critical IT environments. OnPATH Technologies is located in Marlton, New Jersey. For more information, visit http://www.onpathtech.com or phone 609.518.4100.
###