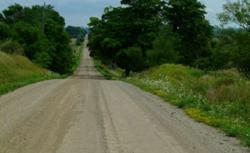 Ontario has managed to create a world leading green-space near the most densely populated region in the country where opportunities are abound. It's no wonder that we receive inquiries from people all over North America
Bradford, ON, Canada (PRWEB) January 17, 2013
On January 10th 2013 the Glenorchy Conservation Area of southern Ontario was officially added to the Ontario Greenbelt. The Greenbelt region stands as a law that protects and preserves prime farmland and green spaces within the Greater Golden Horseshoe. The Golden Horseshoe encompasses an expansive area lying along the western end of Lake Ontario and wraps around south to Lake Erie and north to touch the tip of Georgian Bay. Over 25% of Canada's population lives within the Horseshoe and approximately 22% of that is considered the Ontario Greenbelt. With this month's Glenorchy appointment, the Provincial government has increased the size of the Greenbelt to approximately two million acres, creating what is recognized as the largest of its kind in the world. As a reputable relocation expert and owner of Bradford Moving & Storage, Joe Crupi expects to see continued demand for his long distance Ontario moving company in 2013 and beyond because of the province's continued dedication towards building a world leading example.
The Ontario Greenbelt has been an attractive place for residents to live since its inception in 2005. Individuals and families from all over the country flock to this southern Ontario region to live a green lifestyle. Businesses too, find the Greenbelt appealing as sustainable practices become a hot topic on the minds of consumers when making product/service purchase decisions. In addition, households in the U.S. looking for a second home or seeking a retirement property where they can breathe cleaner air and observe nature's bounty flourish have also found their place in the Greenbelt. With the shores of the Greater Golden Horseshoe and the Greenbelt touching Lake Erie and Lake Ontario, the close proximity of the Greenbelt to states of New York, Pennsylvania, and Michigan make it an attractive alternative to those with the resources to move north.
Joe Crupi comments "I'm proud to be a resident and business owner serving the Greenbelt region. What the province has accomplished is something the entire world can look to as an example. Ontario has managed to create a world leading green-space near the most densely populated region in the country where opportunities are abound. It's no wonder that we receive inquiries from people all over North America seeking to relocate to the Greater Golden Horseshoe."
Joe Crupi and his long distance GTA moving company feels that any person, household, or business considering a move in search of a greener, more sustainable existence should look at the Greater Golden Horseshoe region and the Ontario Greenbelt as a move in the right direction not just for them as a home or headquarters, but as a model that the entire world can follow. In light of Ontario's recent and continued dedication to expanding its green initiative Bradford Moving & Storage urges individuals to contact his long distance Ontario moving company to learn more about the next step with respect to the logistics of joining the community.
ABOUT Bradford Moving & Storage
Since 1980 Bradford Moving and Storage has been a family business and will continue to be so. Bradford Moving and Storage staff is rewarded based on performance, as evaluated from customer feedback. We are a full service moving company covering the Greater Toronto Area and beyond. For 30 years we've been helping families and corporations with local, national and international moves. Contact Bradford Moving and Storage today.