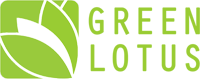 I can't believe the increased presence of Metro College online, now our College and even our course/program names can be found on top of the first page of Google. We quickly enrolled enough students to pay off all marketing costs.
Toronto, Ontario (PRWEB) March 26, 2013
Green Lotus now provides local search engine optimization, online marketing and lead generation services for colleges in Ontario - helping colleges develop an online presence that acts as a student recruitment tool, 24 hours a day. With a case study to demonstrate their success, educational institutions should take note of the incredible potential that exists in online marketing.
Colleges are all competing for a similar target audience; quality students, high school graduates, and those looking for a change in careers or professional development.
With hundreds of colleges, universities, private career colleges and apprenticeship programs in Ontario, and over 188 private career colleges in Toronto alone, the competition for students in Ontario searching for courses online is fierce.
In order to stand out from the competition, it is vital for colleges to not only have an online presence, but also be visible in search engine results, provide online visitors with an interactive, engaging experience, and ultimately increase lead generation.
Green Lotus has demonstrated ongoing success in generating targeted website traffic to college websites through search engine optimization, copywriting, keyword research, inbound linking campaigns and social engagement.
Data from the Green Lotus Case Study of the Metro College of Technology demonstrates that with the implementation of Green Lotus strategies, between 2008 and 2011:

online visits to the college website increased by 409%, and
overall lead generation increased by 711%
Educational institutions should take note of this compelling data when assessing the effectiveness of their current online marketing strategies and return on investment.
Contact Green Lotus for a Free SEO, Competitive Analysis and Marketing Strategy to see what the Green Lotus team can do for your Educational Institution.
The Green Lotus online marketing services for colleges include:
1. Website design and structure analysis
2. Search engine optimization and Local SEO strategies
3. Content and Social Media Strategy and Management
4. Online marketing and Lead generation campaigns
5. Targeted marketing strategies
About Green Lotus:
The Green Lotus team has more than 8 years of experience managing campaigns for some of Canada's top corporations including Canadian Tire, Toronto Star NewInHomes.com, and Direct Energy, as well as some of Ontario's top home builders, non-profit organizations and Toronto colleges. Bassem Ghali is the driving force behind Green Lotus, and has a knack for creating innovative online marketing strategies that exceed client expectations.
Green Lotus: 1 Yonge Street - Suite 1801. Toronto, Ontario M5E 1E5. Toll Free: 1 800-878-1667
Case Study of the Metro College of Technology: http://greenlotus.ca/seo-case-study-metro-college
Request Your Free Competitive Analysis & Marketing Strategy: http://greenlotus.ca/free-seo-competitive-analysis