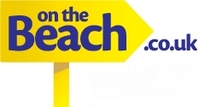 (PRWeb UK) October 31, 2010
This month it was announced that Google has joined forces with online astronomy site Slooh to create a brand new layer for Google Earth that will allow users to explore outer space from the comfort of their home computer. Tourists who've taken holidays to the Canary Islands may not realise that the islands are home to several research facilities, and industry experts see this new collaboration between Google and Slooh leading to more interest in holidays to the Canary Islands.
Simon Cooper, CEO of leading online travel agent On the Beach, says: "The skies above the Canary Islands are protected by the government from unnecessary light pollution, and the islands' position of 28° northern latitude means that that they offer superb views of all the constellations of the northern hemisphere, and some of the southern hemisphere all year round."
While Canary Islands breaks, such as holidays in Gran Canaria have traditionally been seen as a prime holiday destination for sun, sea and sandy beaches, it may come as a surprise to some people to hear that the islands also have a home to some of the biggest and most powerful telescopes in the world. With telescopes such as the Gran Telescopio Canarias, which was opened last year, and holds the title of the world's largest single-aperture optical telescope, the Canary Islands are gathering a new reputation for astronomy holidays.
Cooper says: "Many holiday companies and local businesses have cottoned onto the fact that tourists are coming to the Canary Islands to watch the skies instead of getting a sun tan, so it's unsurprising that number of speciality shops and tours have been set up over the past few years that aim to educate and allow tourists to experience stargazing holidays. With the wealth of activities the Canary Islands offer, our advice is to make use of our OntheBeach travel guides travel guides before departing to get the absolute most out of your holiday."
For further information please contact press(at)onthebeach(dot)co(dot)uk
About On the Beach:
Founded in 1995, On the Beach is one of the UK's leading online travel agencies carrying over 500,000 passengers every year (ABTA K0813). On the Beach provides value for money flights and hotels in the world's most popular beach holiday destinations. On the Beach provides consumers with a huge selection of travel products, from 50 million available seats, more than 30,000 hotels around the world, insurance and in-resort transfer partners. Customers can book online at http://www.onthebeach.co.uk or by calling the UK call centre on 0870 606 07 08.
As the expert provider of DIY beach holidays to the UK market, On the Beach is so confident of its industry leading position, it offers a market leading price match guarantee for its customers. On the Beach will refund the difference if a lower price is found for the same product on any UK website*.
*Offer applies to exact product match
# # #