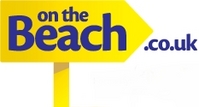 (PRWeb UK) February 21, 2011
Heathrow Airport has recovered from the effects of the heavy snow in November and December last year, to unveil record profits last month. The figures, which were released by the leading airport operator BAA, show that Heathrow has seen the highest January passenger numbers since 2006. According to On the Beach, this is a positive indicator for travel for the year ahead.
Alistair Daly, Marketing Director of On the Beach, says: "The figures from January show that Heathrow recorded a 4.6% increase in passenger numbers compared to January 2010, bringing the total number of travellers to just over 5 million. Last year was very difficult for both the aviation industry and travellers, due to severe weather conditions such as the Icelandic volcanic ash cloud and the heavy snow just before Christmas. But these figures not only show that Heathrow is recovering, but also that travellers are returning to the airport once more following last year's disruptions."
BAA's overall passenger numbers were up by 3.8% last month compared to January 2010, when passenger numbers were also affected by flight cancellations and diversions caused by poor weather. In terms of flight traffic, domestic traffic was up by 8.3%, while European scheduled traffic was up by 2.7%.Traffic to North Atlantic was 3.2% higher than the same time last year. These statistics make for more optimistic reading for everyone involved in the travel industry.
Daly continues: "Domestic traffic was one of the most prominent areas of air travel in the UK to be affected by the snow both this year and last year, so it's very encouraging to see that this important market has recovered following two periods of extremely bad weather. But things are really are looking up for the aviation industry; BAA have said that Heathrow's long-haul performance in January 2011 was the strongest in its 65 year history of civilian air travel, which is very reassuring news for the travel industry and travellers alike.
About On the Beach:
Founded in 1995, On the Beach is one of the UK's leading online travel agencies carrying over 500,000 passengers every year (ABTA K0813). On the Beach provides value for money flights and hotels in the world's most popular beach holiday destinations. On the Beach provides consumers with a huge selection of travel products, from 50 million available seats, more than 30,000 hotels around the world, insurance and in-resort transfer partners. Customers can book online at http://www.onthebeach.co.uk or by calling the UK call centre on 0870 606 07 08.
As the expert provider of DIY beach holidays to the UK market, On the Beach is so confident of its industry leading position, it offers a market leading price match guarantee for its customers. On the Beach will refund the difference if a lower price is found for the same product on any UK website*.
*Offer applies to exact product match
###