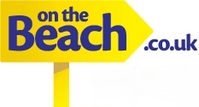 (PRWeb UK) March 1, 2011
The amount of money spent booking holidays online last month has increased by 31% compared to January 2010 according to the latest research. The study, which was recorded by the IMRG Capgemini e-Retail Sales Index, also revealed that the increase in demand for holidays last month represented a 173% rise, compared to the figures from December 2010, and shows that UK consumer confidence in online bookings continues to grow, say On the Beach.
Alistair Daly, Marketing Director of On the Beach, says: "According to the figures released by IMRG, British holidaymakers spent a massive £2.1 billion online on holidays, flights and hotels alone last month. This is really fantastic news for everyone who works in the online travel industry, because it shows that consumers are continuing to search the internet for holiday deals and discounts despite the problems that faced the travel industry last year, such as the volcanic ash cloud, the snow, and the collapse of a number of online travel companies."
The figures from the IMRG Capgemini e-Retail Sales Index also show that the amount of money spent by British consumers in January came to £5.1 billion, or £83 per person, which equates to a year-on-year increase of 21%. But while this is an impressive figure, the travel industry was the sector that saw the biggest rise in profit, with the average value of holidays booked last month totalled £886.
Daly continues: "Travel sales were especially strong last month, with the figures recorded being the highest recorded since IMRG's inception in December 2008, which is very heartening to see, especially after the very cold winter we've just experienced. But this growth also shows that despite the problems of last year, that consumers trust online travel companies, and look to them for fair prices, good advice and flexibility, and it's also a very positive prediction of travel sales later this year."
About On the Beach:
Founded in 1995, On the Beach is one of the UK's leading online travel agencies carrying over 500,000 passengers every year (ABTA K0813). On the Beach provides value for money flights and hotels in the world's most popular beach holiday destinations. On the Beach provides consumers with a huge selection of travel products, from 50 million available seats, more than 30,000 hotels around the world, insurance and in-resort transfer partners. Customers can book online at http://www.onthebeach.co.uk or by calling the UK call centre on 0870 606 07 08.
As the expert provider of DIY beach holidays to the UK market, On the Beach is so confident of its industry leading position, it offers a market leading price match guarantee for its customers. On the Beach will refund the difference if a lower price is found for the same product on any UK website*.
# # #