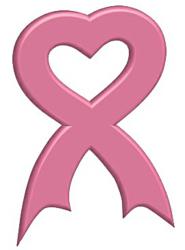 Women recovering from heart surgery have the identical issues as those recovering from breast augmentation and breast cancer
Agoura Hills, CA (PRWEB) January 13, 2012
Comfort Quest, Inc., manufacturer of the Side Sleeper Pillow designed to help women manage their pain and sleep well after all types of chest surgery, announced a new section of it's website which will dedicated to helping women recover from heart surgery.
The Side Sleeper Pillow was designed specifically for surgical recovery or breast pain relief. Most women experience breast pain after several types of chest surgery. The recovery pillow will help patients after surgeries such as Augmentation, Cancer, Open Heart, Mastectomy, or Lumpectomy.
The URL to the new site is http://www.mycomfortquest.com/Invasive_surgery_recovery. The heart surgery website will list all benefits of the Side Sleeper Pillow and how it helps women manage their pain and recovery from surgery.
"Women recovering from heart surgery have the identical issues as those recovering from breast augmentation and breast cancer," said Ben Kass President of Comfort Quest, Inc. "A woman's breasts tend to add weight and pull on the incision site around the heart area. This causes pain when the sutures are stretched from the weight of the breasts.
"The website lets women know they have a solution from this type of recover pain. The result is they will not have to stay on their backs to reduce the pain. They can roll over on their side while the pillow gives them the support they need to manage their pain and help them sleep. Better sleep will result in a faster recovery."
The breast support pillow is currently offered for $59.95 on the company's website. Comfort Quest already has a network of plastic surgeons, medical supply stores and certified fitters in the United States and Canada which will supply their patients with the Side Sleeper Pillow or direct them to Comfort Quest's web site at http://www.mycomfortquest.com.
Comfort Quest, Inc is a southern California based corporation located in Agoura Hills. The company intends to continue to develop post surgery products for women. The Side Sleeper Pillow is the company's first product in this category.
For additional information:
Ben Kass (818) 665-2012
President
ben(at)mycomfortquest(dot)com
mycomfortquest.com
Copyright© 2011 Comfort Quest, Inc.
###