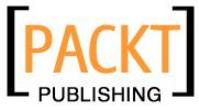 DotNetNuke is proud to support the CMS Open Source Awards program
Birmingham, UK (PRWEB) August 6, 2009
The 2009 Open Source CMS Award has now launched and is inviting people to visit http://www.PacktPub.com/Award and submit nominations for their favorite Open Source Content Management System. Now in its fourth year, the Award has helped to support a variety of Content Management Systems gain recognition in a crowded and high quality marketplace.
Drupal won the 2008 Overall Award for the second time in succession in what was a very close contest with Joomla!. While Joomla! was the first runner up, DotNetNuke, a .NET-based open source Content Management System, made its way to the second runner up position in its first year in the final.
"DotNetNuke is proud to support the CMS Open Source Awards program," said Shaun Walker, Co-founder and Chief Architect of DotNetNuke Corp. "Awards such as this are vital for vibrant, thriving open source communities as they encourage passionate developers to innovate and create new boundaries."
The 2009 Award will feature an increased prize fund of $24,000 and a new category designed specifically for previous winners of the Overall Open Source CMS Award. This new Hall of Fame category features CMSes that have won the Overall Award in previous years competing against one another. Alongside this, previous winners will have sub-category awards for their best themes and extensions. "We believe that this will open up the Overall Award to more CMSes and at the same time, recognize the support network behind previous winners of the Award" said Damian Carvill, Packt's marketing manager.
Packt has opened up nominations for people to submit their favorite Content Management System at http://www.PacktPub.com/Award . The top five in each category will go through to final, which begins in the third week of September. For more information, please visit Packt's website.
###