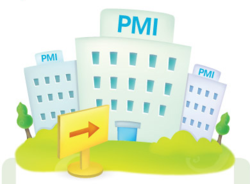 Benefits may change when health insurance comes up for renewal
London, UK (PRWEB UK) 16 April 2012
A new blog has been launched by the Private Patients Forum (PPF) to provide people who have private medical insurance (PMI) with valuable information about restrictions in their policies that they may be unaware of. As well as being a source of information on those private healthcare matters that will affect policyholders, the blog will also provide people with the opportunity to share their experiences and views with others who hold private medical insurance.
Discussing the blog Don Grocott, excutive director of the Private Patients Forum, commented: "Having established the PPF as a means of supporting those with private health insurance, the blog allows us to connect further with policyolders. This is not only a valuable and effective means for us to communicate with policyholders, but more importantly is also a way for them to provide us with their views about current changes in the market as well as giving us their personal experiences."
PMI providers are currently undertaking a number of initiatives to try to control costs. Worryingly, patients may not fully be aware of, or understand the implications of these until they come to make a claim. The PPF's blog aims to educate and inform its users as these changes are happening, ensuring patients are more aware of the possible outcome of a claim on their PMI policy, and therefore not faced with difficult decisions when they are unwell and vulnerable.
As well as the blog, the PPF is bolstering its social media profile with the addition of Facebook, Twitter and Linkedin accounts. Users of these platforms will be able to keep up to date with important changes in the private medical insurance market and find out what it means for them, as well as provide their feedback.
On the launch of the PPF's social media presence, Grocott said: "Social media is an every day part of our lives, with most people signed up to one or more social networks. Being a part of this ever-growing form of communication means that, while private patients can still get in touch with us through traditional methods, they can now interact with the PPF in ways that are more convenient to them. Not only will patients be able to access information on the move and in real-time, they will be able to have a voice."
The Private Patients Forum blog can be accessed at http://blogs.privatepatientsforum.org.