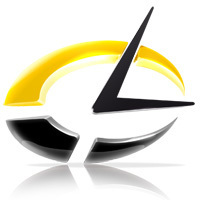 By leveraging best-of-breed open source products, our customers will benefit from LiveTime's unique performance and fault tolerant characteristics.
Newport Beach, CA (PRWEB) May 5, 2008
LiveTime Software, a leading provider of ITIL certified Service Management and Help Desk software, today announced the general availability of its new line of ITIL Service Management Appliances based on Intel Xeon processors and open source software stack. Designed exclusively for 64 bit operation, and supporting the latest versions of MySQL, PostgreSQL and Solaris 10, the systems can handle over twice the number of concurrent users of previous editions.
Designed for organizations that want a highly tuned, pre-configured, hardened ITIL based best practice service management solution with no maintenance, the system is completely plug and play and can be installed within a matter of minutes. Complete with Active Directory, LDAP and asset management server integration, the LiveTime Appliance fits seamlessly into any enterprise environment. As a completely vendor neutral solution, customers can utilize the built-in MySQL or PostgreSQL RDBMS, or alternatively connect to any third party database such as Oracle, DB2, SQL Server, Sybase and many others.
Available in 4 configurations, including two, four and eight core AMD or Intel processors, the appliance can be run as a standalone system, application, or database server. It can also be configured in clusters for greater redundancy and failover. "The addition of the new Intel Xeon multi-core technology allows LiveTime Service Management solutions to handle more than twice the number of users than was previously possible on dual-core systems," said Jason Andrews, Solutions Architect at LiveTime Software.
Further demonstrating LiveTime's leadership in the industry and support for open standards, the LiveTime appliance comes pre-installed with leading open source products, MySQL 5.0, PostgreSQL 8.3, Apache Web Server 2.0, Apache Tomcat 6.0 and Java 6. "LiveTime continues to be a strong supporter of open source software within the enterprise," said Dr. Darren Williams, CEO of LiveTime Software. "By leveraging best-of-breed open source products, our customers will benefit from LiveTime's unique performance and fault tolerant characteristics."
About LiveTime Software
Headquartered in Newport Beach, California, LiveTime Software, Inc. is a vendor of Web 2.0, ITIL service management, help desk and support automation software for medium to large enterprises. Many global 2000 organizations and educational institutions use LiveTime's vendor-neutral solutions to lower their costs and improve customer satisfaction. Founded in 1999, LiveTime Software is a privately held firm with offices in the United States, Australia and the United Kingdom. For more information visit http://www.livetime.com
###