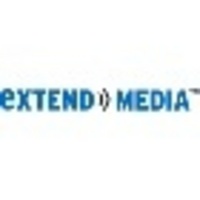 Consumers will no longer tolerate a cumbersome online video application, and yet commerce-enabling an online video site can often drain service provider productivity
BOSTON (PRWEB) July 23, 2007
As service operators struggle to automate syndication across multiple partner sites, they are searching for tools that reduce their time and deployment costs while maintaining the flexibility to define pricing terms, delivery and end user license rights. ExtendMedia's OpenCASE helps service operators maximize the value of video syndication and offer appealing video applications on whichever screen - PC, mobile, portable and TV - makes most sense for their business. The company is showcasing the new version today through Wednesday July 25 at CTAM in suite A-14 in the Washington DC Convention Center.
"Consumers will no longer tolerate a cumbersome online video application, and yet commerce-enabling an online video site can often drain service provider productivity," said Jeff Richards, Vice President, Digital Content Services at VeriSign, Inc. (Nasdaq: VRSN), which operates broadband and mobile content delivery networks for some of the world's leading rich media and entertainment providers. "We've been working with ExtendMedia's new OpenCASE version and are impressed with how easily it allows service providers to send video to different sites in the right format, and handle varying pricing and packaging schemes, without reinventing the wheel. As the online and traditional video worlds converge, solutions like OpenCASE make it easier for providers to benefit from the rush to online video."
"Service operators need extreme efficiency to generate the greatest revenue from online video businesses - at the same time they must assure studios and content companies that their license rights have been protected," said Keith Kocho, founder of ExtendMedia. "Our OpenCASE Version 2.5 allows both, and early industry feedback on this feature by service operators has been extremely promising."
What's in the new OpenCASE Version:
-- Expanded Syndication Features - OpenCASE helps content operators more easily reuse electronic sell-thru (EST) and subscription video offerings on multiple sites. New syndication functionality allows distributors to syndicate subsets of their master catalog to different retail affiliates for publishing into their own video storefronts. Affiliates can access OpenCASE to manage their own accounts and edit syndicated product pricing and metadata swiftly and easily.
-- Expanded Portable Device Support - the new version of OpenCASE now supports the registration of Plays4Sure Devices to consumer accounts, and allows custom player applications built on the OpenCASE Media Agent to sync content to registered devices. "Just in time" copy-enabled license delivery allows service operators to prevent synching to un-registered devices.
-- Easy Support for Commerce Models - enhancements allow service operators to offer additional choices to consumers when purchasing and viewing videos. New Library and Serial subscriptions control access to and delivery of subscribed content, and readily integrate purchases into VeriSign's industry-leading recurrent billing functionality.
-- Unified Storefront Player - the new OpenCASE Storefront Player combines the browse and purchase elements of a storefront with the download, library and playback elements of a custom media player, making it easier for service operators to deploy a single consumer experience. Configurable as an online, browser-based application or an offline desktop application, the Storefront Player provides a richer brand experience for the consumer.
-- Enhanced Metadata Management - so service operators can offer a richer consumer experience. OpenCASE's flexible metadata handling allows service operators to ingest and manage any custom metadata unique to their content or service offering. This improves their ability to manage asset libraries.
-- Greater Content Control with COPP - the Certified Output Protection Protocol (COPP) standard supported by studios and content providers. OpenCASE lets service operators dynamically configure DRM license terms depending upon the COPP compliance of the consumer's PC, to assure their content partners that assets are appropriately protected.
About ExtendMedia Corporation
Headquartered in Boston, MA, ExtendMedia provides a digital content services platform that enables content rights holders and distributors to quickly create, manage, secure, and monetize content services across broadband, TV and mobile devices.
The company's flagship product offering, OpenCASE, is purpose-built to satisfy the demanding needs of the media market for an end-to-end, enterprise-class, digital content service delivery platform. Built on a service-oriented architecture, OpenCASE can be rapidly deployed and integrated with existing operational systems giving customers unrivaled flexibility and versatility to create, control and securely deliver high-quality media services. The product is available as an ASP or as an enterprise-licensed, on-premise offering.
ExtendMedia has over 15 years of experience working closely with the world's most successful and innovative communications and media companies including: SHOWTIME, Hewlett Packard, Cablevision, Nelvana Entertainment, Bell Canada, Manitoba Telecom Services and ClickStar. For more information, please visit http://www.extend.com.
All trademarks, trade names, service marks, and logos referenced herein belong to their respective registered owners.