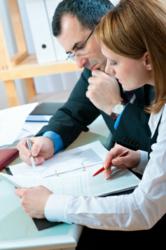 Attract and retain the best employees with Fortune 500 quality benefits.
Duluth, GA (PRWEB) June 23, 2013
HR Strategies has actively negotiated with Humana and is excited to announce their continued partnership with the insurance carrier. Through Humana, HR Strategies will continue to offer medical, dental, and vision benefits to their clients and worksite employees. Containing benefit costs while continuing to offer excellent benefits and coverage levels was a main priority for HR Strategies. Renewal rates will be effective 09/01/2013-08/31/2014. Open Enrollment letters containing current medical rate sheets will be sent to HR Strategies clients with an effective date of 09/01/2012. The renewal medical rate sheet, which is effective 09/01/2013, will also be included in that packet. Additionally, clients will receive a Client Benefit Contribution Form, allowing them to change the employer contribution amount or waiting period for their worksite employees. This sheet should be completed and returned to HR Strategies prior to July 1st. HR Strategies is also pleased to offer several options for the Open Enrollment process this year, including On-Site Enrollment, Electronic Enrollment, or Paper Enrollment.
HR Strategies' process will include Open Enrollment Dependent Eligibility Verification again this year. HR Strategies will still be requiring employee's to provide proof of dependent eligibility for all additions to coverage during Open Enrollment, in order to comply with plan eligibility requirements. Documentation of proof of eligibility can be a copy of a birth certificate, a marriage certificate, an employee's tax return, or adoption papers.
About HR Strategies
HR Strategies provides the customizable HR solutions (including but not limited to payroll, benefits, workers compensation, tax administration, regulatory compliance, HR consulting, training solutions) and expertise of a large corporation's personnel department in an affordable and effective solution. HR Strategies enables clients to reclaim time, stabilize and reduce labor costs, and stay compliant with government regulations.