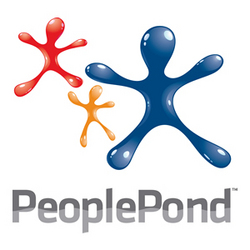 PeoplePond users typically have a number of social media accounts so it makes sense to leverage them to make it easier to securely access their personal profiles
Ferndale, WA (PRWEB) August 18, 2009
PeoplePond, a unique Internet service providing increased personal brand visibility, reputation management and identity verification services, announced today that PeoplePond users now have the option to login using their existing Facebook, Google, OpenID or Yahoo! accounts thus eliminating the need to track and remember a PeoplePond-specific ID and password.
"PeoplePond users typically have a number of social media accounts so it makes sense to leverage them to make it easier to securely access their personal profiles," said PeoplePond president, Theron McCollough.
The PeoplePond service empowers people with personal brands to achieve greater visibility in online search results by training search engines, like Google and Bing, to give higher ranking to the online locations where they publish content. Each PeoplePond profile is designed to provide the owner full control to implement a search engine optimization strategy that boosts visibility for their entire online identity.
Additionally, the PeoplePond Identity Verification service enables confirming to profile visitors that the profile owner has proven they are who they say they are. This takes the teeth out of online identity thieves by providing a bona fide point of reference for online identity.
PeoplePond recently launched a sister site, CompanyPond, for boosting the online visibility for company brands by leveraging the numerous PeoplePond profiles a company has. This trains search engines to promote online content produced by staff, evangelists, board members, etc. in their search results.
About PeoplePond
PeoplePond (http://www.peoplepond.com ) is part of the Cranberry Venture Partners, LLC network of Web sites. Cranberry is home to an unmatched team of innovative developers led by Internet visionary David McInnis. McInnis is best known for founding the first direct-to-consumer news service, PRWeb, which changed the way the world uses press releases. For more information about PeoplePond, LLC and the Cranberry Venture Partners, LLC network of Web sites visit http://www.cranberryventurepartners.com.
###