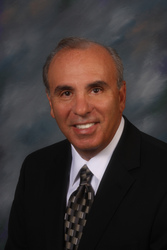 This is no ordinary entertainment complex
Laguna Niguel, CA (Vocus) April 20, 2009
Synergy Restaurant Consultants has been retained by Patrick Myers, President and CEO of Coliseum Entertainment to help in developing, opening and managing the 32,000 square foot action packed entertainment center at 415 St Johns Church Road in Camp Hill, PA. "This is no ordinary entertainment complex" says Danny Bendas, Managing Partner Of the Synergy Consulting Group. "To open a restaurant properly, a combination of collaboration of ideas, disciplines, culinary knowledge, management expertise and a passion for operational excellence is required".
"Opening a restaurant and concept of this size is complicated; it involves many areas of expertise. The challenge of opening a restaurant with this many moving parts and executing against our food and beverage strategy came from over a year of tedious planning" says Patrick Myers, President and CEO of Coliseum Entertainment. "Opening a restaurant with multiple kitchens and service areas requires a great deal of coordination, training and management supervision".
"This was our first venture into the restaurant industry and we needed to retain industry professionals and we retained the Synergy Restaurant Consulting Group. When Synergy consults on opening a restaurant, all areas of the food and beverage operation are taken into account to maximize financial performance. Opening a restaurant of this magnitude is a unique experience with many challenges and without professional support we would have never been able to achieve our sales volumes".
"Opening a new restaurant can be a daunting task, yet a highly profitable business venture if conceived and managed properly. Synergy's proven process of opening a restaurant guides the operator through a seamless strategy of creativity, best practices and time tested experience" says Dean Small, Managing Partner of Synergy Restaurant Consultants.
The Coliseum was designed with a strong food and beverage strategy in mind that offers both high quality and variety. The entertainment Megaplex features two levels with the latest gaming technology and eighteen bowling alleys with live D.J.s spinning high energy music. The main level features a sports bar, casual theme full service restaurant called Rock & Brew and a Maggie Moos Ice Cream Shoppe. The lower level features hand tossed gourmet pizzas and appetizers to support the bowling crowd. There are three full service bars with twenty beers on tap and experienced bartenders who can prepare any imaginable libation.
"Opening a restaurant of this caliber was has been a very exciting project as it gave our team the opportunity to participate in the conceptual development, design and value engineer the concept. The Synergy team was involved in every aspect from menu development and kitchen design through training and opening the restaurant. One of the most exciting parts of the project was the facilities design and recipe development process. There was extensive research required to ensure that the food was the hero and that we were addressing all of the food needs in the Harrisburg market. Synergy was involved in all the planning and development stages through to training and the grand opening" says Danny Bendas, Managing Partner of Synergy Consultants.
Thank you for delivering what you promised and putting me in the running to be the next HOT CONCEPT! Patrick Myers, President/CEO, The Coliseum
###