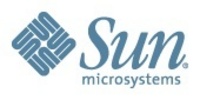 The Network is the Computer
BERLIN (PRWEB) May 29, 2008
Created through worldwide community collaboration, the OpenOffice.org Extension Repository includes template packs, a report designer, tools for professional writers, translation, presentation compression functionality and more. Two new OpenOffice.org 3.0 features, highlighted on the product roadmap and expected to be released as extensions within weeks are the Sun Presenter Console and the Sun PDF Import Extension. The Sun Presenter Console extension is available now to preview from the extension repository. It allows users to view their speaker notes, the next slide and the time on their laptop screens while presenting via a connected projector. The Sun PDF Import Extension allows users to edit PDF files.
"The Network Economy has ushered in new, dramatically different business models that have changed both the pace and approach with which individuals, communities and companies compete and succeed. It is critical for the participants in this new market to have the right tools and technologies so we encourage developers to get involved with OpenOffice.org," said Jim Parkinson, vice president of Tools and Services at Sun. "With more than 1.2 million downloads per week and the growing adoption of the ISO standard OpenDocument Format, OpenOffice.org is a very attractive platform for developers and consumers. And until June 23, developers have the chance to win a share of the $175,000 USD that will be awarded by Sun Microsystems as part of the OpenOffice.org Community Innovation Program."
OpenOffice.org extensions can be easily created by developers as multi-platform components using technologies, such as, Java(TM) and NetBeans(TM) Integrated Development Environment (IDE). This is important as OpenOffice.org 3.0 Beta has added platform support for Apple Mac OS X in addition to Windows, Linux and the Solaris(TM) OS. The Mac OS X version of OpenOffice.org 3.0 Beta is receiving particularly good feedback from early testers for its performance, stability, cross-platform interoperability and feature richness.
In addition, OpenOffice.org 3.0 Beta is receiving very positive feedback for its strong accessibility support on Mac OS X. OpenOffice.org is the first application that is multi-platform accessible, exposing a rich set of information to assistive technologies on Windows, Solaris, GNU/Linux and with this upcoming release, Mac OS X (Intel-based Macs only). OpenOffice.org 3.0 will be the first version to run on Mac OS X that will have the look and feel of an Aqua application while supporting the Mac OS X accessibility APIs, and integrating well with the built-in Macintosh VoiceOver screen reader - offering better accessibility support than many other applications available for Mac OS X.
"Sun and the OpenOffice.org community take accessibility very seriously, whether in schools, in the home, in the workplace or in government institutions. An accessible solution for editing documents, spreadsheets, and creating presentations is of vital importance to the hundreds of millions of people worldwide with disabilities," said Peter Korn, accessibility architect at Sun Microsystems and co-chair of the OASIS OpenDocument accessibility subcommittee. "Sun has listened and responded to the community. Our engineering efforts are a direct result of the requests we've received from our user community and exemplifies the innovation and success of the many open source initiatives at Sun."
"We are very pleased with this latest demonstration of leadership by OpenOffice.org, Sun, Apple, and the OpenDocument community to further the cause of accessibility to the Open Document format by the blind and other people with disabilities," said Curtis Chong, president of the National Federation of the Blind in Computer Science. "This move – to make OpenOffice.org accessible on the Mac – is an important step for people who want access to the OpenDocument format and the OpenOffice.org software, and it is reassuring to know that as OpenOffice.org moves into the Mac arena, it will be usable by everyone. We sincerely hope that similar efforts are underway to ensure access to OpenOffice.org on all platforms where it is available."
About Sun Microsystems, Inc.
Sun Microsystems develops the technologies that power the global marketplace. Guided by a singular vision -- "The Network is the Computer" -- Sun drives network participation through shared innovation, community development and open source leadership. Sun can be found in more than 100 countries and on the Web at http://sun.com.
Sun, Sun Microsystems, the Sun logo, Java, OpenOffice.org, NetBeans and The Network Is The Computer are trademarks or registered trademarks of Sun Microsystems, Inc. in the United States and other countries. UNIX is a registered trademark in the United States and other countries, exclusively licensed through X/Open Company, Ltd.