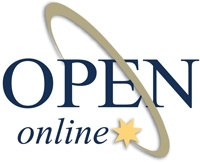 "As workplace violence, fraud and theft continue to rise, employment screening remains the first step toward prevention."
Columbus, OH (PRWEB) March 25, 2011
OPENonline, a leading provider of employment background screening services and an NAPBS Background Screening Credentialing Council accredited company, will be exhibiting at the 2011 CUPA-HR Western Region Conference March 27-29 in Austin, Texas.
Visit OPENonline at Booth 209 for a chance to win a $150 American Express gift card. Plus, knowledgeable team members Angela Bosworth, J.D. and EVP, and Paula Darling, Business Development Executive, will be there to discuss the benefits of a customized employment screening package, drug screening and employment eligibility verification within higher education.
Stop by Booth 209 to learn more about the following products and the vital role each plays in the hiring process:

SelectHire®: Design your own customized pre-employment screening packages by selecting only the background checks you require. From there, OPENonline's expert background specialists do the work, saving you time and money.
I-9 Manager™: Your single solution for electronic employment eligibility management. By completing and storing Form I-9 documents online, I-9 Manager™ ensures accurate data entry while saving time and reducing paperwork. Plus, it seamlessly integrates with E-Verify to satisfy state and federal regulatory requirements. In short, I-9 Manager™ helps protect employers from government audits, financial penalties and negative publicity by maintaining compliance with continually changing state and federal regulations.
Drug Screening: Across the country, drug abuse affects businesses of every size, from every industry. If left unchecked, it can seriously compromise the safety, stability and integrity of your company. OPENonline has partnered with the nation's leading provider of drug screening services to provide a full line of substance abuse testing that features easy program administration and fast, online results.
"Background screening is a vital part of the hiring process – more now than ever," said Angela Bosworth, J.D. and EVP of OPENonline. "As workplace violence, fraud and theft continue to rise, employment screening remains the first step toward prevention."
Colleges and universities are faced with unique situations and requirements due to the nature of higher education. To reduce risk and provide a more productive campus environment, OPENonline works with colleges and universities to review their screening needs and determine solutions that are right for them. Certified background specialists help them develop programs with screening solutions for all levels – whether that is staff, faculty, students or volunteers.
About OPENonline, LLC
Accredited by the NAPBS Background Screening Credentialing Council, OPENonline is a leading provider of background screening solutions. OPENonline offers a broad range of employment screening, drug screening and employment eligibility verification services, including SelectHire®, a one stop solution for employment screening. The company is dedicated to helping customers save time and money by providing background information that is current, accurate and compliant with exceptional customer service. For more information, visit http://www.OPENonline.com or call 1-800-935-6736. Follow us on Twitter: @BackgroundPros
# # #