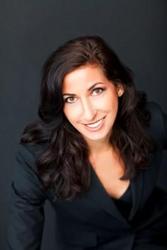 Columbus, OH (PRWEB) April 11, 2011
OPENonline, a leading provider of background screening services that is accredited by the NAPBS Background Screening Credentialing Council, announced today that Angela Bosworth, J.D. and OPENonline EVP, has been elected to the National Association of Professional Background Screeners (NAPBS) Board of Directors. Board members were elected during the NAPBS Annual Conference held March 20-22 in Denver.
As a member of the Board of Directors, Bosworth will serve as a representative for the consumer reporting agency (CRA) members. Her two-year term began March 20 following elections.
Bosworth brings over twenty years as a licensed attorney and over ten years of experience in the background screening industry to her position on the Board. Her experience in the industry as well as her extensive knowledge of employment law provides her with unique insight into the issues facing the background screening industry today. As a result, Bosworth regularly hosts educational webinars for employers, such as the upcoming webinar focused on employment law, compliance and minimizing litigation risks.
In addition, Bosworth plans to speak at various industry events throughout 2011, such as the Society of Corporate Compliance and Ethics (SCCE) 2011 Institute on September 11; the ASIS International Annual Seminar and Exhibits on September 20; the College and University Professional Association for Human Resources (CUPA-HR) Annual Conference & Expo, September 25-27; and the Northwest Human Resource Management Association (NHRMA) 2011 Conference & Tradeshow on October 6. For more information, see her full calendar of speaking engagements.
About OPENonline
Accredited by the NAPBS Background Screening Credentialing Council, OPENonline is a leading provider of background screening solutions. OPENonline offers a broad range of employment screening, drug screening and employment eligibility verification services, including SelectHire®, a one stop solution for employment screening. The company is dedicated to helping customers save time and money by providing background information that is current, accurate and compliant with exceptional customer service. For more information, visit http://www.OPENonline.com or call 1-800-935-6736. Follow us on Twitter: @BackgroundPros
About NAPBS
The National Association of Professional Background Screeners (NAPBS) is the leading national resource for issues related to the burgeoning background screening industry. Founded in 2003 as a nonprofit trade association, NAPBS promotes ethical business practices and fosters awareness of privacy rights and consumer protection issues. NAPBS is the foremost leader in the movement toward establishing generally accepted and reliable standards for background screening professionals and organizations.
###