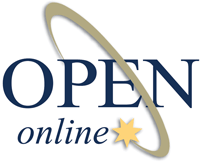 Columbus, OH (PRWEB) June 20, 2011
OPENonline, leading provider of background checks and employment screening services and an NAPBS Background Screening Credentialing Council accredited company, will be exhibiting at the Society for Human Resource Management (SHRM) 2011 Annual Conference and Exposition, June 26-29 in Las Vegas. Visit OPENonline at Booth 1029 for a chance to win an Apple iPad 2®, and speak with knowledgeable staff members, including OPENonline President, Rich Henderson, and Angela Bosworth, J.D. and Executive Vice President.
Henderson and Bosworth, along with other OPENonline team members, will speak with attendees about the benefits of effective background screening programs as well as the products and services offered by OPENonline. Attendees will be able to take a demo of the services OPENonline offers, including the featured SelectHire® and I-9 Manager™.
The Society for Human Resource Management (SHRM) is the world's largest organization for HR professionals. This year's conference will feature the largest number of practitioners, strategic business management sessions and health care sessions ever, while providing an extraordinary opportunity for individuals to network. Featured speakers include Sir Richard Branson, Tony Hsieh, Arianna Huffington, and Michael J. Fox.
SHRM is also pleased to announce their new Annual Conference mobile app, SHRM 2011, which allows people to access information and updates on all conference sessions, speakers, and exhibitors. For a complete list of 2011 Annual SHRM Conference and Exposition activities, visit annual.shrm.org.
About OPENonline, LLC
Accredited by the NAPBS Background Screening Credentialing Council, OPENonline is a leading provider of background screening solutions. OPENonline offers a broad range of employment screening, drug screening and employment eligibility verification services, including SelectHire®, a one stop solution for employment screening. The company is dedicated to helping customers save time and money by providing background information that is current, accurate and compliant with exceptional customer service. For more information, visit OPENonline.com or call 1.800.935.6980. Follow us on Twitter: @BackgroundPros
###